Curing Quarantine Boredom
Enjoy this list of unique activities to help pass the time while at home. The list is broken into categories so find the topic that sounds the best to you and get started.
Loading ...
Spring Cleaning
Clean out your closet. Go through all your clothes and be ruthless. It's time to throw out that shirt you keep thinking you'll wear. Keep your discarded clothing somewhere safe so that once the lockdown is over, you can donate it or even sell clothes in good condition to friends. 

Go through cosmetics and hair supplies. Take a good look at your makeup collection and toss products that you've had for way too long or products you never use. While you're at it, throw out old nail polish, lotion and those brightly colored pony tails from 2010. 
Crafty Options
Make a vision board or other room decor. Pick out some of your favorite photos online and either print them at home or order them to pick up at Walgreens. You can use anything as your base, find something like a canvas, piece of poster board or even cardboard. It'll all be covered up in the end anyway. Add your photos using glue or Mod Podge.

Learn to sew/knit/embroider. Find a starter kit online or at a store that's open and teach yourself a new skill. This can be a great way to not only pass the time, but create things you actually enjoy and will use. 
With Friends
Have a Kahoot! night. Gather all your best friends into a group FaceTime and take turns doing each other's Kahoots. You can make a quiz about yourself and see who really knows you best, or challenge your friend group to some music trivia. Have everyone join the Kahoot! from home and show the questions through FaceTime.

Become pen pals. The thought of it may seem like a drag, but this is a great way to stay engaged with friends and even get out of the house. Write a letter to your friend and deliver it to their mailbox yourself if you can. Of course, you can text and SnapChat all you want, but this makes it a bit more special.
Solo Activities
Learn a language on Duolingo. Download this free app and choose a language to start learning. You can even make a profile and connect with friends within the app. Keep your brain moving instead of scrolling through social media for hours on end. 

Write reviews. Go back to the site you ordered your favorite shirt off of and leave some positive feedback or download the Yelp app and make comments about your favorite and least favorite restaurants. Employees will appreciate some positivity during this time. 
Leave a Comment
About the Writer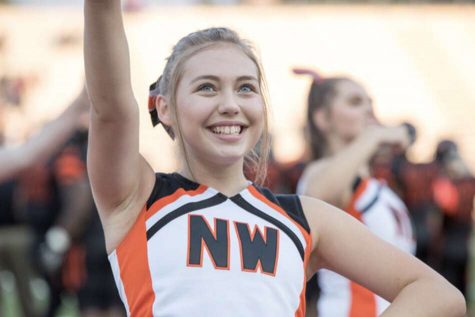 Annalissa Houser, co-Editor-in-Chief
I'm a junior and I've been on staff for two and a half years as a writer and as the Online Managing Editor. This is my first year as co-Editor-in-Chief....