Standing out in a crowd
Sophomore Natalie Martens chooses to express herself through her sometimes eccentric hair colors. 
by Mallory Baker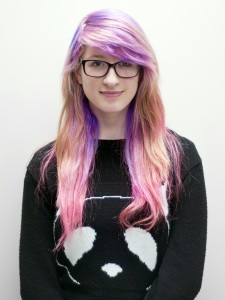 "My natural hair color is brown. I decided to color my hair pink this time for my friend. She loves pink. Her hair is pink too," sophomore Natalie Martens said.
Walking through the hallway with a pink head of hair is definitely a way you can stand out. Normally, to stand out, you might think the only way is to do something extraordinary. Outstanding sports performances are usually a good way to get noticed, but for Martens, she found her way around the system; she stands out in a more physical way.
"I think that standing out is better than blending in with everything," Martens said. "I don't like to be normal because it's just too mainstream."
Martens started dying her hair in the sixth grade and now has dyed her hair 12 times, with colors including blue, full turquoise, pink, light brown, dark red, black and auburn. She likes the colors she has dyed her hair, but Martens said that she will never go with black again; she said that dying your hair black is too much work because of the amount of bleach that it takes to get back to the original color.
After using this much bleach, Martens has to leave conditioner in her hair for a long time to keep it moisturized. Martens also plans on dying it red before she joins her friends for homecoming; she wants the color to match her dress.
"I don't really know why I dye my hair. I think it's fun. I like it because it's different," Martens said.
Dying your hair pink seems like a pretty risky thing to do. From your natural color to something so out there is a pretty big venture to take.
Martens is only satisfied when she gets the color right. One time she messed up; she was trying to go for purple and ended up pretty far from purple: turquoise. Natalie wasn't expecting it, but she ended up liking it.
"I like to stand out, and it's a good way to keep everybody individual," Martens said.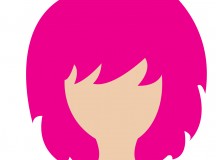 How to dye your hair pink
1. Start by not washing your hair for two days. You also have to buy bleach and the color of your choice. Martens prefers to use Manic Panic hair color.
2. Rub the bleach in your hair just like shampoo. Martens leaves it in for about an hour (the amount of time you leave it in depends on the color you're going for).
3. Wash the bleach out of your hair.
4. Begin the dying process. Mix up the dye and smother your hair with the product. Martens leaves it in for about an hour and a half; she said that this helps the color stay in longer and makes it brighter.
5. After an hour and half, rinse it out. Now you have your perfect pink head of hair.