The decade in retrospect: 2000
Jan. 1: The new year begins, the world doesn't end. Surprise.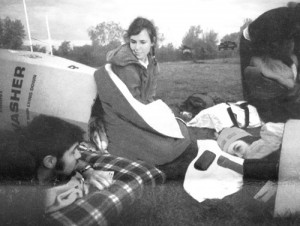 Jan. 26: The worst traffic accident in Kansas City history occurs. 24 cars were involved in a wreck on I-29 due to icy conditions during the afternoon. Ten people were killed in the accident, including Chiefs Hall of Fame linebacker Derrick Thomas. Thomas, who was not wearing a seat belt, suffered broken vertebrae and later died from the complications.
Jan: Driver's Ed class cut from curriculum due to budget shortcomings.
Feb. 12: Peanuts cartoon creator Charles Schulz passes away at age 77. At the time of his death, the Peanuts comic strip was being published in 2,600 newspapers across 75 countries.
March 3: NASDAQ peaks at 5134, before beginning a downwards descent as the dot-com bubble collapses.
March 26: Vladimir Putin is elected President of Russia.
April 24: First Sleep-in-a-Box
Aug: Students walking down the halls at the beginning of the 2000-01 may have been more modestly clothed and wary of their actions than in previous years. A change in school infrastructure and policy over the summer resulted in big changes to student life. Resulting from multiple faculty requests, a new dress code preventing the donning of halter-tops, tube tops, midriffs, spaghetti straps or backless shirts was implemented. And as a suggestion from a new district safety committee, 54 security cameras were installed to keep a watchful eye over the interior and exterior of the building. The camera on the west end of the building can zoom in nearly 300 yards, allowing officers to see into cars and view the entire parking lot.
Aug: Lauren Bur becomes first girl in school history to compete on the football team.
Sept. 15: Games of the XXVII Olympiad open in Sydney.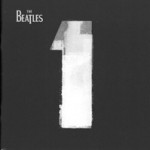 Nov. 15: The Beatles 1 album is released; it is the biggest selling album of the decade.
2. No Strings Attached-N'SYNC
3. Come Away with Me-Nora Jones
4. Marshall Mathers LP-Eminem
5. The Eminem Show-Eminem
Dec. 12: A Supreme Court ruling elects George W. Bush as the 43rd president of the United States. Controversy erupted when Florida TV news networks reported that Al Gore had won Florida's electoral votes, meaning that Gore had won the election, before the polls closed on Election Day. Later, they decided the outcome was close enough to require a recount. After the votes were recounted, Bush had about 300 more votes than Gore. Gore then requested another recount, this time by hand. The Supreme Court ruled that a recount was unconstitutional and that Bush had won the election. This was the closest presidential election since 1876 and only the fourth election in U.S. history when the final result based on the electoral college votes didn't reflect the popular vote. Gore actually had 543,895 more individual votes than President-elect Bush.