"Almost, Maine" to Premier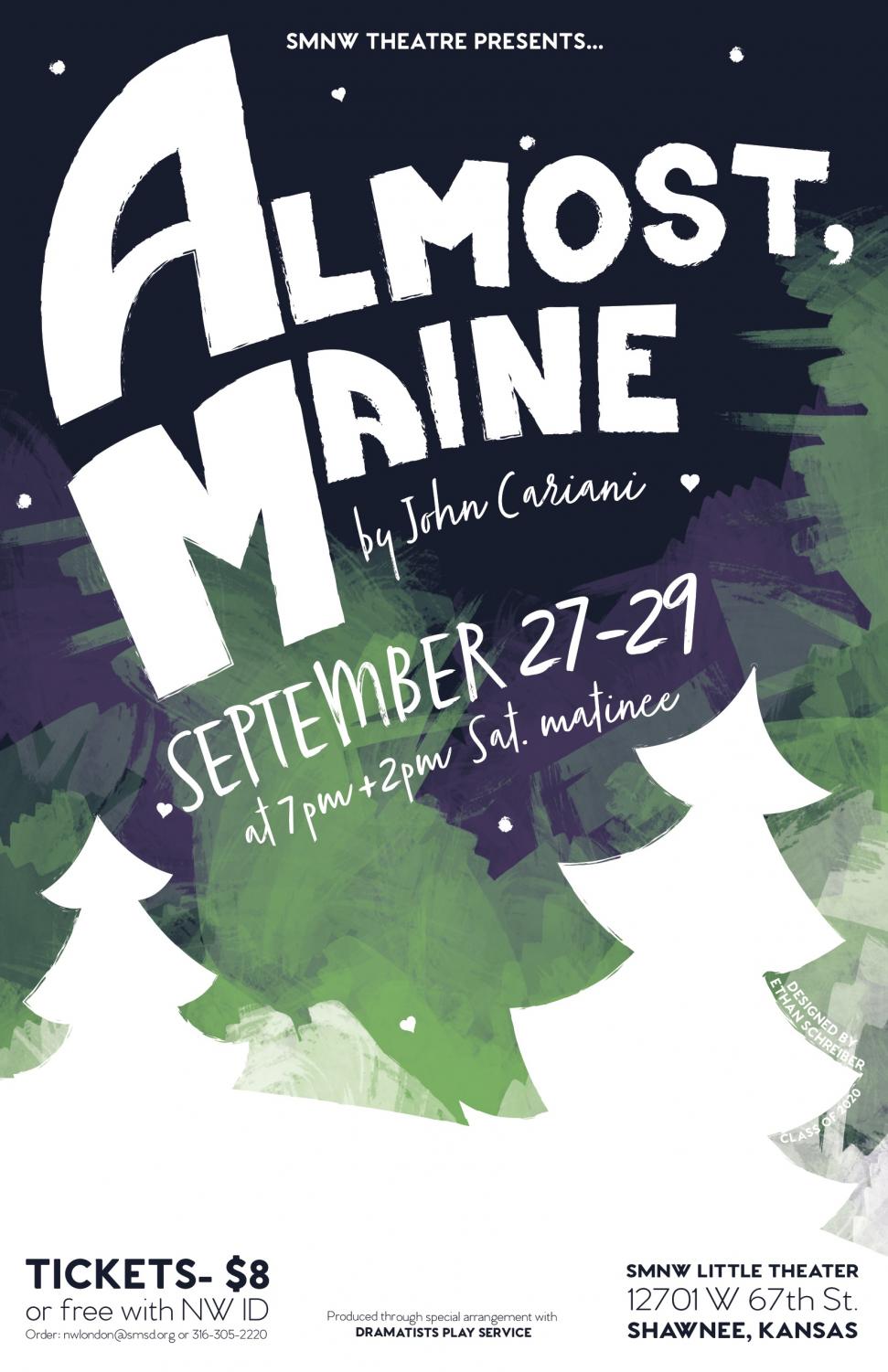 The Shawnee Mission Northwest Theatre Department is proud to present the first play of their 50th season, "Almost, Maine," by John Cariani. The show will run September 27-30 at 7:00 p.m., with a 2:00 p.m. matinee on Saturday. Performances will take place in the SMNW Little Theatre, 12701 W 67th St. Shawnee KS.
Starting their 50th year with a new director, the SMNW theatre department will be bringing in a whole new vision to their season. Their first production, "Almost, Maine," is a set of short scenes that all tie together to explore love and loss tell the story of what could've been throughout the show. The stories are not intertwined, but each one brings their own fresh and interesting characters and new stories to the table. Though this show takes place in wintery Maine, your heart will be anything but frozen.
"Almost, Maine" was put on under the direction of Jason Coats. This show is produced through a special arrangement with Dramatists Play Service.
Tickets are $8 or free with a SMNW Student ID. They are available at the door, online at nwlondon@smsd.org or by calling 316-305-2220. Seating is limited for this show.
For more information, visit smnwtheatre.com.
Leave a Comment