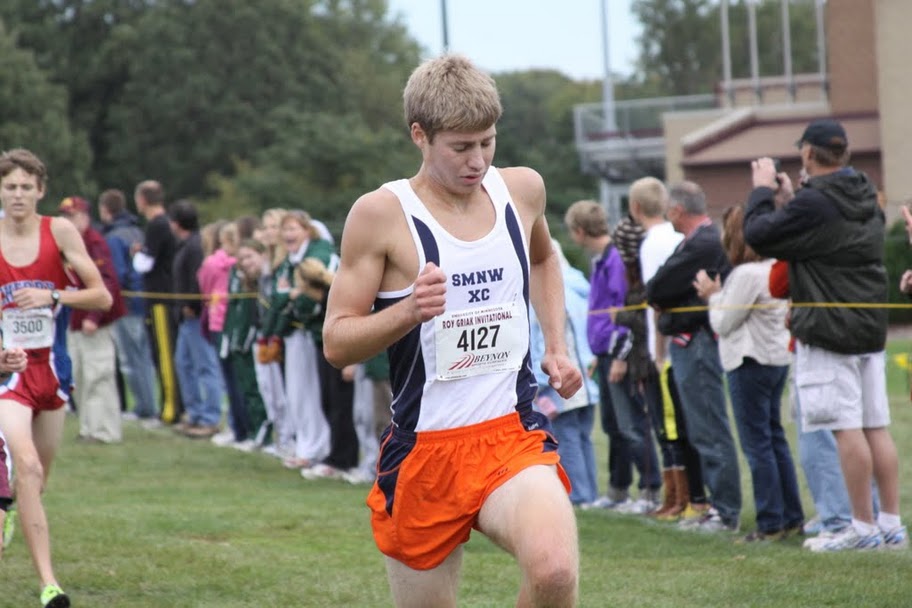 For Senior Aaron Thornburg, the start was less than ideal. Nearly tripping is sign for concern, but tripping at Griak is near disastrous.
Five hundred and eleven bodies jostled for position, for place, for pride. It was chaos. But after the near fatal fall, Thornburg entered the elusive "zone."
"It was as if everyone faded away and it was only me and the course," senior Aaron Thornburg said.
This was the scene Sept. 25 when the NW cross country team traveled to Minnesota to compete in the 25th annual Roy Griak Invitational, a five-kilometer course that hosts one of the five largest meets in the country.
The combined efforts of the NW boys' varsity team led to a third-place finish out of a field composed of 511 runners from some of the best teams in Minnesota, Wisconsin, Iowa and North Dakota. Following senior Aaron Thornburg's 15th place at 16:22 was sophomore Kirk Bado, placing 26th with 16:36; senior Sterling Spencer, placing 43rd at 16:51; sophomore Clayton Henderson, finishing 58th at 17:01; and senior Harry Schroeder, who placed 96th with 17:18.
On the girls' side, junior Jessica Johnson led the way, with 20:45 for 99th place; followed by junior Sarah Barnes, who finished 128th at 21 minutes; sophomore Katie Nelson, placing 143rd at 21:11; and senior Shannon Thomas, who finished 149th at 21:16 out of 495 girls.
Senior Aaron Thornburg said the real honor lies not with "medaling" in this massive field, but finishing third as a team.
"The team is your support during the race. During the last kilometer, the team gives you the extra push," senior Aaron Thornburg said.
Thornburg said he sees a lot of the same elements in this team that he saw in the team his freshman year, which ended up going to the Nike Cross Nationals.
"It gives you some idea to see where you stand in the Heartland Region, which is big for Nationals," head coach Van Rose said. "I think it is something we have to consider. But as the season progresses, you are going to want to get better and see how you stack up."
The tradition of taking both the varsity boys' team and varsity girls' team to the Griak Invitational started nearly 12 years ago when Rose met the head coach of Wayzata High School, in Plymouth, Minn., ranked seventh in a national cross country poll, at a convention for Advanced Placement teachers in Minnesota.
The cross country team now turns its attention to League at Rim Rock Farm, in Lawrence, Oct. 16.
Kirk Bado