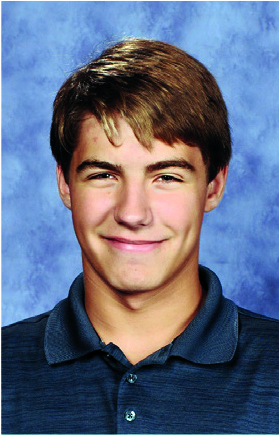 Will Ensley, rising senior and dedicated member of the community, passed away on July 26. 
Ensley was rushed to the hospital on July 26 after a accident on Metcalf Ave. and West 115th St. The nine-car collision resulted in the shutdown of Metcalf Ave. south of College Boulevard for hours. 
"Death is always difficult to handle, but especially when someone is so young," Gruman wrote. "It will be important to recognize that all of us will need time to process what has happened, and to express our feelings."
Ensley was a varsity swimmer who broke the record for the 50-yard breaststroke twice. He trusted his teammates and his friends to support him through his highs and lows. 
"Will was an amazing presence in our community," Gruman said. "We will keep the family close in our thoughts as we hold our Northwest community close as well."
Students may visit the main office from 7:30 a.m. – 3:30 p.m, no appointment needed if they wish to talk to a social worker or counselor. If they need to talk to someone outside of those hours, Gruman encouraged them to use the 988 National Hotline for management of mental health and crisis situations.