Found it in My Backpack
Students share the stories of unusual items in their backpacks
High school students spend most of their time digging through their backpacks looking for things that can vary from algebra papers, essays, M&M's or earbuds. Bearing a similarity to a rabbit hole, many of these components fail to see the light of day. Here are the rare items that seem to have made the cut.
Some students bring snacks in their backpack, because lunch can seem millions of years away. Instead of eating hers, freshman Halle Gray left an unopened granola bar in her bag since the last week of her eighth grade year. She only discovered it when being interviewed, laughing as she pulled the treat out of her bag.
 "When you're sitting in class and have third lunch at Trailridge, it kind of sucks being hungry," Gray said.
Gray mentioned that she has third lunch again at Northwest all week long. 
"I bring my lunch and I always have an extra fruit snack and granola bar," Gray said. "Except I'm not leaving a granola bar in my bag again."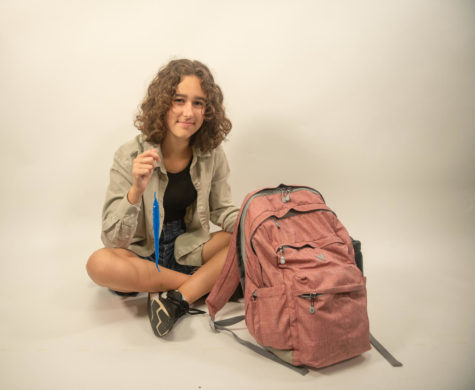 Sophomore Sophie Delaney's backpack is home to a worm on a string. 
"I don't even know why I have it," Delaney said. "It's actually been inside my backpack for over a couple years."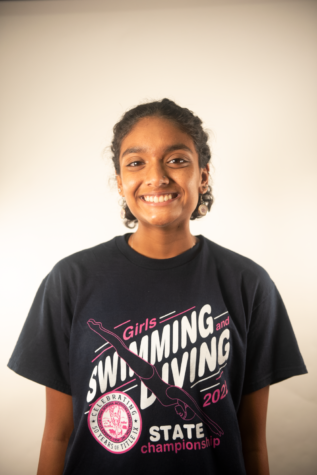 Since last year, junior Emma Sheverbush has kept a necessity for ceramics class in her bag.
"I have a Tupperware with slip in it," said Sheverbush. "You use it for everything as the glue to hold projects together."
Sheverbush says she plans on keeping it in her bag for ceramics, which she's taking again this year.
Sophomore Sahira Bhakta has an odd trinket that carries a strange memory.
"I have a little plastic fish that I took from a little kid at the pool I worked at," Bhakta said. "I now keep it in my backpack during tests and stuff as a superstitious thing because I had saved a little girl on the day I got the fish at the pool so I thought it was cute and deemed it my good luck fish. Plus the little girl who left it behind and never retrieved it was the same girl I saved. It was like memorabilia."