Her Biggest Fans
For thirteen years freshman Mallory O'Neal's parents have supported her passion for dancing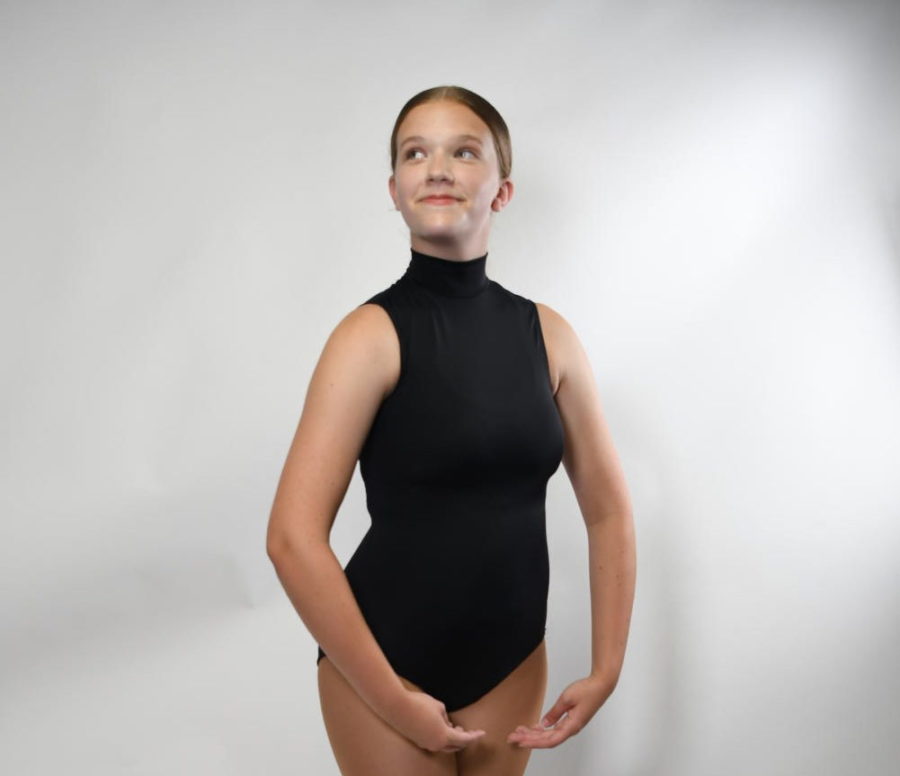 Before freshmen Mallory O'Neal was even potty trained, she was dancing. Since then, she has developed a passion for it – following in the footsteps of her mom.
"My mom and I had a duet for my very first dance my first recital." O'Neal said. "My mom started the dance with a solo, then she went backstage and got me. We did a short choreographed portion and then I just danced around for a little."
Her mom, a dance instructor at the time, was her first teacher.
"My mom went to the same studio when she was younger," O'Neal said. "Then taught at the studio and then I started dancing at that studio." 
Before she went to Nallia's School of dance, she used to go to a different studio. She remembers her early dance classes fondly.
"One of the best classes was close to Halloween," O'Neal said. "We got to dance like whoever we were dressed up as. It was so much fun."
Since she first started dancing, O'Neal has participated in numerous competitions. She  danced her first competition solo when she was in seventh grade.
"The competition was the first time I'd ever performed it in front of a big crowd," she said. "I got really nervous but, since it was a solo, if I messed up I could just make something up."
In her most recent solo, in eighth grade, she danced to Love Runs Out. She's happy to announce that this year she'll have a lyrical solo as well. As O'Neal has grown as a person and performer, her parents have been there every step of the way.
"They've never missed a single performance." O'Neal said. "They take me to dance class every week and they always congratulate me. They're definitely my biggest supporters."