Ben Nash
The full interview with 2021 homecoming court king candidate Ben Nash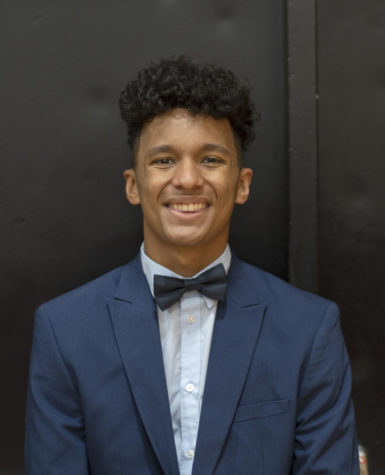 Benjamin Nash
Who were you nominated by?
Croc Club Exec Board, Spirit Club and Dog Club 
What are you involved in at Northwest?
I'm heavily involved in KUGR, the video production program. I'm also pretty involved in National Honor Society, because I really like volunteering. I'm also involved in Varsity Cross Country, Track and Spirit Club. 
If you could only eat one food for the rest of your life, what would it be?
If I could only eat one food for the rest of your life I think it would be soft pretzels that you get from baseball games with salt and cheese. 
What's the best movie ever made?
That's a tough one. I think either Space Jam or Grown Ups. During sophomore year, me and my friend, Drake Schotland, watched almost every day. 
What's your favorite song?
September by Earth Wind and Fire because it's the national KUGR anthem. 
What is your most frequently used emoji? 
I think it's the smiley face because I'm really sarcastic, like "Yeah, sure, I'll do that :)."
What's your biggest fear?
My biggest fear probably death. 
Who is your hero?
A basketball player, his name is Jimmy Butler. He was raised in Texas and he was kicked out of his house at the age of 13. He made a name for himself. He went to a small college then built his way up to the NBA. 
Who has been your most influential teacher? 
I think my most influential teacher has either been Mr. Dent, because I've had his class almost every year and we have a really close relationship, or Mr. Stigge, because he's always seen the best in me and he's always makes me really determined to work hard. 
If you could say one thing to the rest of the senior class, what would it be?
If I could say one thing to the senior class, I think I would say thank you for all the memories. You will not be forgotten. 
If you could say one thing to underclassmen, what would it be?
Please don't destroy our bathrooms and find your home. 
What will you always remember about NW?
I think I'll always remember the culture, just because I didn't really realize how much different middle school to high school would be. You get a lot more opportunities and get more involved in everything. The culture, the people and the teachers make the school a lot better and a lot more homey for me. 
Anything else to add?
Thank you everyone who nominated me. I honestly didn't think I'd make it onto Homecoming Court, but thank you.