Fun ways to spend Thanksgiving Break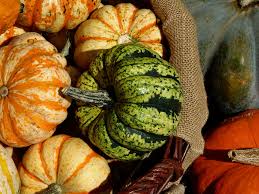 Put together a Friendsgiving

With busy schedules always clashing, it can be hard to find time to spend with a group of friends. Thanksgiving Break is the perfect time to spend an afternoon cooking, eating and laughing together. Don't forget to take time to remind your friends how thankful you are for them this holiday season.

"Through the Eyes of Picasso" exhibit at the Nelson

4525 Oak St., Kansas City, MO, 64111

10$ for students

If art is your passion, check out this exhibit that features 170 works of art, including more than 60 done by Picasso and more than 20 that resided in his personal collection.

Watch the Plaza Lighting Ceremony

Head to the plaza Thanksgiving day from 5-8 p.m. to take part in an experience that everyone living in the Kansas City area should have a chance to see. The ceremony will feature performances from Blue Valley High School Chambers Choir, Casi Joy and many others.  

Make Pumpkin Cookies

Ice skating at Crown Center

2450 Grand Blvd., Kansas City, MO 64108

6$, plus 3$ for skate rental

Traditional ice skating in KC, with hot chocolate available for purchase when your gloves aren't thick enough and you think your fingers are going to freeze.

Make a thankful board

Embrace all the little things so often forgotten about in this crafty  decoration.

Materials

Picture frame

Construction paper

Tape

Pens/markers

Scissors

Put construction paper where you would put a photo in a frame to create a backdrop, then cut out leaves from more paper and take turns with your friends or family writing what you are thankful for on the leaves. Tape the leaves to the frame and enjoy your creation this season.

Go to a pumpkin patch

Staycation on the Country Club Plaza

Stay at a hotel on the plaza for a night with your friends or family, take the evening to shop and follow it up with dinner somewhere such as Buca di Beppo or Bo Ling's. If you chose to have your staycation after the night of Thanksgiving, the plaza lights will be up for viewing (and for more artsy photos).