The Man From U.N.C.L.E.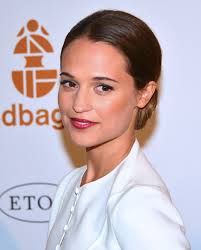 Byline: Cadie Elder
Rating: 3 out of 5
Remaking a old movies/TV shows has become a popular trend and The Man from U.N.C.L.E. is no exception. Based off the TV series that aired from 1964-1968, CIA agent Napoleon Solo (Henry Cavill) and KGB operative Illya Kuryakin (Armie Hammer) work together alongside Gabby Teller (Alicia Vikander), daughter of a Nazi scientist, to gain access to a shipping company owned by Alexander and Victoria Vinciguerra. The couple plans on using Teller's father to help them build nuclear weapons of their own.
Cavill and Hammer start out not liking each other because they were first put on a mission to kill one another, but they end up being the perfect duo. Solo is carefree and witty, while Kuryakin is uptight and serious. Fans of this movie will also enjoy Kingsman: The Secret Service.
The beginning of the movie is hard to follow and so is most of the plot. It's one of those movies where you have to pay attention the whole time because if you miss one thing, it leads to confusion. Although it was hard to follow, there were bursts of humor incorporated into suspenseful situations. This is because Cavill and Hammer's characters were developed so well that you sympathized for them.
The characters are dressed in sophisticated suits and dresses to match the Italian setting, along with a jazzy soundtrack that fits the spy theme perfectly. Although it was confusing at times, I appreciated the transition from suspense to laughter. After leaving this movie I was curious for more and felt like I could go on a mission of my own.Henry Cavill
Man of Steel (Clark Kent/Superman)

Batman v Superman: Dawn of Justice (Clark Kent/Superman)

Immortals (Theseus)
Armie Hammer
The Lone Ranger (Lone Ranger)

Mirror Mirror (Prince Andrew Alcott)

The Social Network (Tyler Winklevoss)
Alicia Vikander
Ex Machina (Ava)

Testament of Youth (Vera Brittain)

Seventh Son (Alice)