FORKS DOWN: Our Hand-Picked Top Restaurants of 2014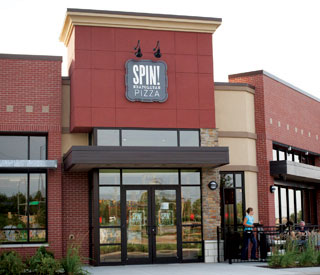 Favorite Dish: Chicken Enchilada Especial: Two seasoned all-white chicken enchiladas with chile verde sauce, jalapeño cream cheese and guacamole. Served with rice and black beans.
Cost: $10.49Favorite Dish: The 'Mini Mia!' with a Margherita pizza and an Eight color salad: Fresh mozzarella, tomato and basil pizza; with romaine, red butter lettuce, roasted grape tomatoes and radishes completing the salad.
Cost: $9.45