Assassin's Creed Unity is set to 900p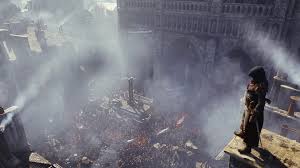 Gaming
It was confirmed on monday that Assassin's Creed Unity will be running at 900p on both the Xbox one and the PS4.
The binding of Isaac: Rebirth, will be getting released for the Wii U on November 4.
Movies
Purge 3 has been confirmed but not release date has been given.