My Crazy Beautiful Life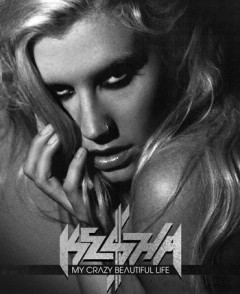 Kesha Rose Sebert, simply known as Ke$ha, is not just a singer and songwriter: she's also the author of her autobiography, My Crazy Beautiful Life.
Sebert's book takes the reader through her life, from childhood to adulthood. The autobiography does a great job of not only telling the reader what her life was like using words, but it also shows the reader through the pictures on every page. They show how Sebert has had her own sense of style and creativity since she was a child, and how she expressed it then and still does now.
Throughout the book, the reader learns very surprising things about Sebert's life, like how she was accepted into Ivy League colleges, but declined because she had been signed with Dr. Luke's record label, Kemosabe Entertainment, and went off to pursue her dreams of becoming a singer.
The book itself was very well-written and put together when it comes to the chronological order of events in her life. At the end of the book, the reader will understand that Sebert wanted her fans to know her as much and as accurately as they could. My Crazy Beautiful Life was one of the best autobiographies to come out all year.
Title: My Crazy Beautiful Life
Pages: 132
Publisher: Touchstone