Terry and McNeace win StuCo election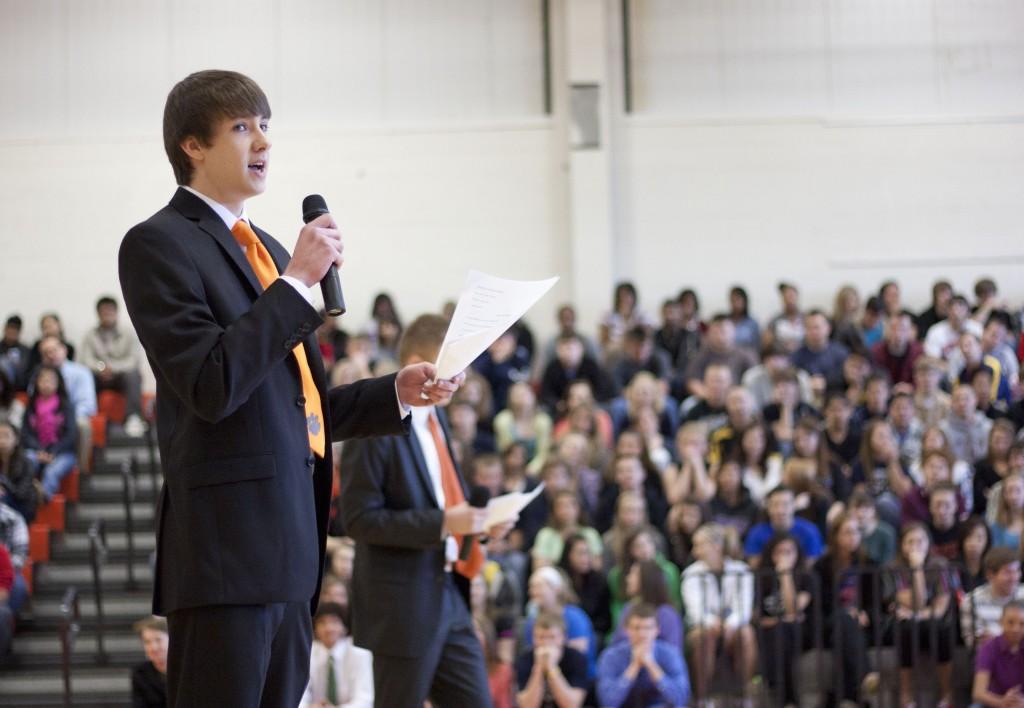 Juniors Johnny Terry and Marcus McNeace prevailed in a close race to become next year's Student Council student body president and vice president.
The March 1 elections provided both candidates with the chance they had been anticipating for a long time.
"We wanted to run together since freshman year," McNeace said.

Sporting a speech about success from humble beginnings,Terry and McNeace defeated fellow juniors Caitlin Chen and Galen Gossman. Although the result wasn't what he'd hoped, Gossman was optimistic about the election experience.
"Campaigning on our own and writing our own speeches really taught me about myself and made me dedicated to making a difference," Gossman said.
Current StuCo president Jake Gipple is frustrated by the influence a comical speech can have on a high school audience.
"I thought it was wise for Johnny and Marcus to take advantage of the mindset of high school students" Gipple said. "However, it's sad that it has to come to humor in a high school setting."
Gipple also offers advice to the duo:
"Stay on top of things, because is an awesome experience if you put enough work into it."
Terry and McNeace have every intention of working hard next year.
"We want StuCo to be more known," McNeace said. "People don't really know what StuCo does, and we want to publicize it more."
story by J-1 class