Music blog
Members of the NW Passage present their thoughts on music artists that may be up and coming or have already made their mark in the industy. Blogs by Ed Spaunhorst, Evan Shinn and Jeremy Allen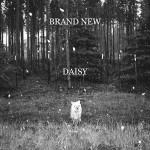 Alt-rock band, Brand New, released their fourth studio album on Sept. 22 ironically titled Daisy. The album is anything but soft and mellow. It begins with an explosion of Blood Brothers-like screeching lyrics in the opening song, "Vices". The album is much denser and heavier than anything the band has ever done. I couldn't help but be disappointed with the lyrics, an aspect that normally sets Brand New apart from other bands in the genre. Brand New is constantly trying to mature and improve as a band,but I miss the heartfelt lyrics of previous albums. Check them out at Myspace.com/brandnew.
If any of you are fans of the band Owl City and attended their show at the Beaumont Club Oct 1, then you probably heard the electro noises and melodies of Passion Pit, the biggest nerds you will ever see. The five of them combine various synthesizers, guitars and drums to create a sound as if Daft Punk and old school video gamers collided. In the song "Little Secrets," the singing of the children in the chorus fits perfectly with the lead singers falsetto vocals, creating a mix similar to M.I.A's "Paper Planes." Experience Passion Pit at MySpace.com/passionpit.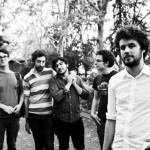 As if we didn't have enough white college kid rappers after Asher Roth's summer hit "I love College," Weerd Science is finding its way onto the mainstream scene. The brain child of Coheed and Cambria's former drummer Joshua Eppard, Weerd Science combines heavy beats with heavy rhymes, unlike the aforementioned rapper. Eppard's music actually delivers lyrically and makes my body move a bit. That's saying a lot considering most music in the mainstream today is covered up by the wonders of auto-tune and other pitch and vocal correcters. Eppard brings raw talent into the music world. Go ahead and see for yourself at Myspace.com/weerdscience.