Review: The Accidental Billionaires
The Accidental Billionaires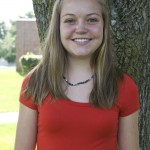 The story of Facebook is the story of the good idea that grew into a global phenomenon. It is the story of founders Mark Zuckerberg and Eduardo Saverin, their friendship, betrayal and incredible wealth.
Written by Ben Mezrich, "The Accidental Billionaires" is about the creation of Facebook, from the beginnings in a Harvard dorm room to the multi-billion dollar corporation it is today.
During his sophomore year at Harvard, Zuckerberg had a brilliant idea: a social networking website to connect the users with people they already interacted with.
It was a huge success. In the first four days the site was running, more than 900 people signed up.
But as Facebook grew, connecting more people than ever, it pulled Zuckerberg and Saverin apart. After his sophomore year at Harvard, Zuckerberg dropped out of school and moved to Palo Alto, Calif. to continue working on the technical side of Facebook. Saverin stayed on the East Coast to graduate from Harvard and work on the business side of the operation. But with Zuckerberg and Saverin on opposite sides of the country, they began to have different ideas about what direction Facebook was headed. As Facebook continued to grow, friendship mattered less and money mattered more.
In California, Zuckerberg decided Saverin was no longer a useful part of the operation and called him to a "business meeting" where Saverin was met with lawyers as soon as he walked through the doors of Facebook's new office, and signed away all of his stock shares of Facebook.
"The Accidental Billionaires" is a great look into the beginnings and interworkings of the biggest social networking site in the world, but should not be relied on for factual information. It is written like a novel, and although Saverin was extensively interviewed for the book, Zuckerberg refused to be.