Shawnee Mission School District implements new Breathalyzer policy
The district approved a policy allowing officers to give a Breathalyzer test to students suspected of being under the influence.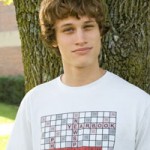 The Shawnee Mission district passed a policy July 27 allowing officers to administer Breathalyzer tests to students suspected of being under the influence of alcohol at school-sponsored events.
"The policy had been a topic of discussion among high school principals and administration for many years," Superintendent Gene Johnson said.
Officers must be trained in administering the test and must administer the test on school property. The district defines school property as school buildings, buses, athletic fields, parking areas used by the district and any other premises used for school-sponsored activities. The officers must have probable cause to test a student. Probable cause, as defined by the district, is any symptom of being under the influence of alcohol: blood shot eyes, odor of alcoholic beverages and any observable unusual behavior.
SMSD is not the first to have this policy; Blue Valley schools have a similar Breathalyzer policy. The punishment delivered also parallels that of SMSD. A student who has tested positive can receive a punishment varying from a 10-day suspension to expulsion. The suspension can be shortened if the student seeks a professional assessment. If a student refuses a Breathalyzer test, other disciplinary actions can be taken.
Students at Northwest seem to be supportive of the district's new policy.
"I agree with the new policy, because teenagers shouldn't be drinking at school events," senior Brett Dowell said. "It ruins the fun for the students around them."
And while students agree, some do not.
"I just think it is a hassle. Students have been fine without the policy, and it has never been a problem at school activities," junior Cameron Henry said. "I don't see it changing anything."