The Tallest Man on Earth's "Sometimes the Blues is Just a Passing Bird"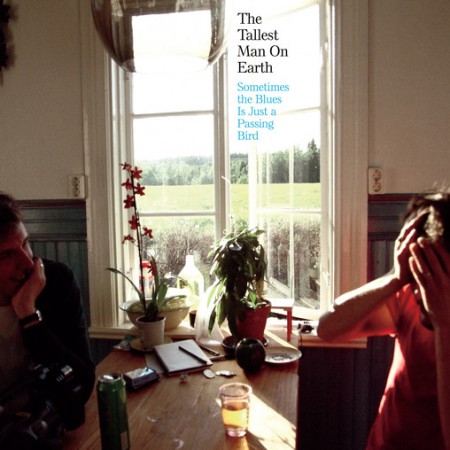 I had never heard of Kristian Matsson, the Swedish man behind The Tallest Man On Earth. He isn't well known in America, but go to Sweden or anywhere in Europe and you are bound to find large numbers of fans. Sometimes the Blues Is Just a Passing Bird, his latest work, is a collection of live recordings. My initial response to the album was negative. His voice is unlike anything I have ever heard, somewhere between James Blunt and Bob Dylan. He has that terrible Blunt nasal thing going, but then his voice drops and slows and he becomes Dylan.
Once I looked past his strange voice, Matsson's artistic abilities were revealed. His folk tunes are simple, with nothing more than his voice and a guitar; all acoustic except for the last song. He alluded to artists like Woody Guthrie and Dylan. His lyrical delivery was spot-on with Dylan's, and his down-to-earth personality made him very likable. There was an eeriness to the album — it echoed, obviously recorded in an open place.
The most surprising part was the last song, "The Dreamer". He takes him aim away from impersonating Dylan and reaches a new style. Its electric guitar riff stands in contrast to the rest of the album, and had a more modern feel. Its contrast was appreciated, but I felt as though it didn't fit with the album. If this was Matsson's real sound, not the sound of him trying to be a folk singer, then I want to hear it more often. "The Dreamer" was the best song on the album, and it's the only reason I would buy Sometimes the Blues is Just a Passing Bird.
The Tallest Man on Earth fell far from short for me. First impressions told me to not even try to listen, but when I got down to the heart of the album, I found it to be enjoyable. Matsson's main problem is that he is trying too hard to be Bob Dylan. He sounds better when he uses his own style. What exactly that style is, I don't know, but "The Dreamer" is the closest thing to it. Sure The Tallest Man on Earth has a folky sound and deep lyrics, but it has massive potential that has yet to be shown. Blues is Just a Passing Bird demonstrates Matsson's potential, if only he could stop ripping of Dylan.
Daniel Magwire