Five reasons to stay a Kansas City sports fans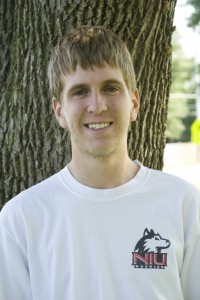 Kansas City is a great sports town, but with a last-place baseball team, and a football team in major transition, the fans of this town need to look to the future.
We are all sick and tired of the professional sports teams in this city.  Fortunately, I am a Green Bay Packers fan, born and raised, but that doesn't mean Kansas City diehards should give up on their teams. For Chiefs and Royals fans, here are the top five reason to remain a Kansas City sports fans.
1. No more King Carl:After the 20th year of the five-year plan failed, Chiefs ownership made a much-needed change in the front office, firing long time dictator Carl Peterson and bringing in general manager Scott Pioli and head coach Todd Haley. Pioli is a disciple of the Bill Beliceck system which means winning is on the horizon for the Chiefs. But fans need to be patient because this is a complete facelift of the management they have had for 20 years.
2. Great facilities: Both Arrowhead and Kaufman Stadium just received $850 million worth of renovations provided by Jackson County taxpayers. Should you care? Johnson County residents spend a significant amount of money at these stadiums, and we're not taxed a dime to maintain them. That doesn't mean we shouldn't support these beautiful places. My favorite part of the summer is going over to the Truman Sports Complex with a carload of my friends and spending a couple hours sitting in the nosebleed section watching our beloved Royals.
3.Two words—Zach Greinke : Instead of talking about how great Grienke has been this year and how he should win the Cy Young Award, I'm just going to give his stats:14-8 with a 2.14 ERA and 224 strikeouts. All of those except the win/loss record lead the entire MLB. He is a once-in-a-lifetime talent. Enjoy Greinke before he gets his $20 million-a-year contract from the Yankees.
4. The franchise quarterback: This was the most important signing for the Chiefs since the late Derrick Thomas. Matt Cassel was given a contract worth $63 million over the next six years, so he better get the Chiefs and their fans that playoff win they've yearned for.  He is a prototypical quarterback: mobile and poised, with a rocket arm.  If the new regime of Pioli and Haley can surround their main piece of the offense, they will be successful in the very near future.
5. At least we've got our college teams: My Jayhawks are looking great this year as they cruise through the non-conference schedule, and by the way, have one of the best basketball teams in the country.  The Missouri Tigers hope to claim their Third Big 12 North title in football on the back of sophomore sensation quarterback Blain Gabbert. And K-State….? Well, at least you got your old coach back.