My lasting impression
Every other Friday, after all of the papers have been distributed, I love to take a loop through the school to see what has happened to the Passage. I love to walk into the Mall and see the paper discarded like spent confetti. I love to go into a classroom and see that week's Passage abandoned there, along with the three previous issues. I love to watch how the kid in my sixth hour class and see how he has turned the cover or back page into an artistic masterpiece.
But it doesn't matter to me. I have left my impression on Northwest through all 16 issues of the Northwest Passage. That is how I hope to be remembered. Room 151 has been one of many places at the school that I have to thank for helping me become the man I am today.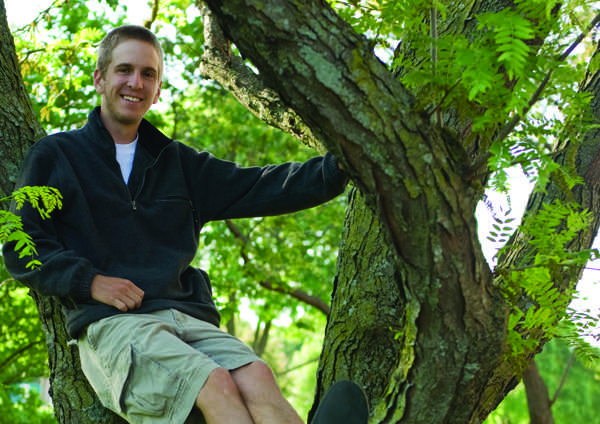 When I came into this position as co-editor-in-chief, I was terrified. I stayed up late at night worrying about if I would be good at this job. I worried about all the little mistakes that I could make along the way. In the summer, I woke up with chills, just thinking about how I could produce a successful publication.
What I didn't realize is that I would have four of the most gifted and talented people working with me every step of the way. So to Stephanie Spicer, Ed Spaunhorst, Ashley Lane and, especially, David Catt, I want to say thank you for helping me through this year. You are the only people who really know what it takes to get this paper done.
I want to thank Cough for supplying me with the knowledge and the drive to put out one of the best newspapers in the country. I could go on and on about all the ways in which she's helped me, but I don't have enough space. All I know is that she has put her entire life into this journalism program, and no one is more caring and passionate.
This program did not define who I became in high school, but has been the biggest part of my high school experience.
I gave up all of my extra-curricular activities, except for golf, to put all my time and effort into this paper. I look back now and wonder if I would have stayed in band or joined other clubs and organizations how my high school experience would have been different.
But now that I think back, I had to choose between the two hardest working programs in this school. So, thank you, Miss Snead, for being one of my best teachers all the way back to seventh grade.
I remember that my mindset at the beginning of this year was just to survive my senior year and move on to college, but I found people who made me love being here.
Specifically, I found two people who influenced me and helped me look at life in a more positive way.
The first is my most influential senior, and apparently everybody else's. She has taught me how to be a more positive person and enjoy all the precious moments of life. She is the best thing that has ever happened to me.
The next is Magwire. Taking Sociology changed my life because it helped me realize how I always looked at the world. If you know me, I worry about all kinds of problems that affect the world, especially those I have no control over. Magwire taught me that you need to care about all of these things, and then do all that you can to better the world.
There is so much more I wanted to say about my high school career, but I just don't have the room. I'll just finish with what I say to almost everybody that does something to help me: Thank you.