Influential seniors: Max Wiebrecht
Max Wiebrecht: StuCo, Student body president, Cotillion, CADET Teaching, Wellness Committee, Site Council, smnw.com video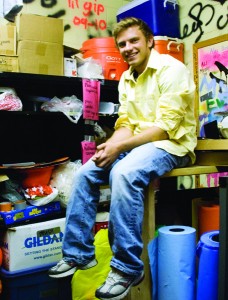 On being remembered: I want to be remembered as the kid who actually cared about every single individual student rather than the entire student body as a whole.
On his favorite memory from high school: My favorite memory has to be the senior bonfire skit. We got the chance to show off Teddy Trice's great talents to the entire student body. School of Rock and being Jack Black … how couldn't you love it?
Parting words and advice: Enjoy your time here because it flies by and, if you blink, you just might miss it.
His biggest regret: Using silly string in the freshman skit. The first week of school I was in Mrs. Gruman's office facing consequences;—second week … class president!