Andrew Shaw: Thespian Troupe #888 vice president, orchestra, choir president, NHS executive board, StuCo, Coalition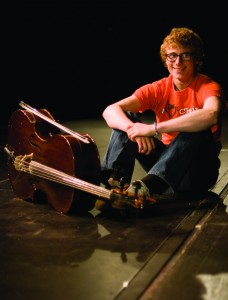 On the senior song:
It was an amazing experience. The other two groups that auditioned I'm sure had great auditions and would have done great as well, but it was an honor to be chosen with such competition. I was really nervous to perform the senior song because that was my first time performing on the piano in front of an audience, but the performance was great and it was awesome to be able to perform for my senior class for the last time.
Advice:
My advice would be to get involved in as much as you can during your high school experience. You will not only be able to meet new people, but you will get to work with the great staff that Northwest has to offer.
On Big River:
It was the most fun and rewarding production in my four years of high school. Being able to work with my best friend, Teddy Trice, was so much fun.
The high school experience:
Now that I have been through four years of high school, I definitely view it as less intimidating. High school was a great experience for me. It was even better than I expected.