Will Greenhaw: Varsity Football, Varsity Wrestling, Varsity Baseball, StuCo, Senior Class President, FCA, NHS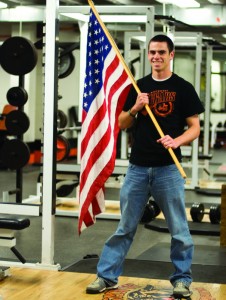 Final thoughts: The biggest thing I learned from high school that I would want to tell others is to just be yourself. You never know what someone else is going through, so when in doubt, show love. Always find the positive in things, and vote Greenhaw, 2032.
On FCA: I think it's a great place for people to go and see that they're not alone at school and that there are other people who have the same faith as you. And whether it's in athletics or in life, you want to glorify God in everything you do.
On the wrestling team: The wrestling team was one of the biggest things in turning me into who I am today because not only are there a bunch of great guys on the team, but that sport develops a person more than any other sport that I've played. Plus, at a 12-hour tournament, you have to figure out how to have fun, and that's a good life skill too.
On being a role model: I think it's a really great honor that people would say I'm influential because that's kind of like my life goal: to make an impact on people's lives.