Review: Nintendo DsiXl
I walk in the double doors of Best Buy and pass everything from cash registers to Blu-ray DVDs on my way to the Nintendo Gameboy section. When I reach my destination, I feast my eyes on game upon game. Everything from racing games, adventure games, brain games, boy games and girl games fill the shelves.
Different colored and sized boxes of Nintendo Gameboys rest not far from the games. The white rectangular price tags hang below the boxes, ranging from $169 to $189. The face of Nintendo's most popular item has changed over the past 21 years since the first version was released in 1989. What was once a somewhat bulky, colorless hunk has now evolved into a multicolored, slender, flip-screened device. Nintendo's newest release is called the Nintendo DSi XL, XL meaning extra-large. The DSi XL is sure to appeal to newer demographics. With a 93 percent larger screen accompanied by a larger stylus, it is likely to attract older gamers or those who just did not like a tiny screen.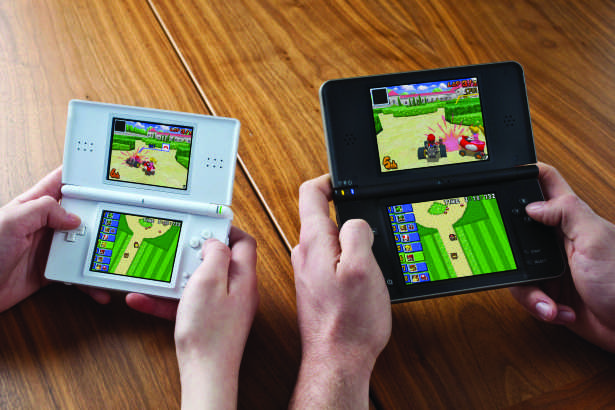 The most frequent age range of DS users is still younger children. However, there are people of all age ranges playing these games because there are so many different types of games. What was once a product aimed at the ten and eleven year olds will now encourage 30 to 40 year olds, and even the elderly, to enjoy the gaming experience.
The same kind of push in demand for the DSi has not been seen for the DSi XL. When the DSi came out, Nintendo Gameboy's hottest item equipped with a camera and wireless internet connection, it was a much bigger deal than the DSi XL.
The next system that Nintendo is talking about unveiling at this summer's E3 Expo, a gaming convention, is the 3DSi, which is a system with 3D screen capabilities. With the demand for 3D on the rise, Nintendo's next product can be expected to be a huge leap in the technology of a classic.
-Logan Coffman