Orchestra prepares for trip to Chicago
Seventy-nine orchestra students are currently in Chicago April 15 through 18 to participate in the Heritage Music Festival.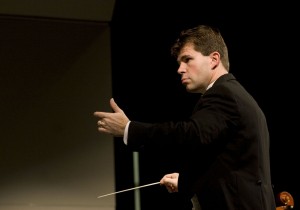 Heritage Music Festivals are held in cities all around the country every spring and allow band, choir and orchestra groups to perform.
"It's a way that if you want to take your orchestra or band or choir on a trip, you could justify it educationally," orchestra teacher Jeffrey Bishop said. "We need to go and have a quality musical experience."
In the past, the orchestra has participated in festivals in Dallas, St. Louis, Anaheim and Orlando. This is the first time they have gone to Chicago.
At the festival, the orchestra will perform three pieces.
"Bailes para Orquesta" by Richard Meyer, "Elegy" by Dwight Beckham and "American Reel" by Kirt Mosier.
"The music I selected was designed to showcase the depth of our orchestra program. We have a really strong cello and viola section that is featured in 'Bailes,'" Bishop said. "I really wanted to do music that the kids would like, that they wouldn't get sick of after preparing it for a month."
In addition to performing, the students will visit the Shedd Aquarium and the Museum of Science and Industry.
While touring the city and during the performance, Bishop has high expectations for his students.
"We represent Northwest," Bishop said. "We play our best. We are our best."