Review: Eating the Dinosaur
Anyone who has ever read the work of pop culture writer Chuck Klosterman knows that he has a knack for having brilliant insights on unlikely subject matter. That is exactly what he does in his latest book, Eating The Dinosaur, released in 2009.
Dinosaur is in the vein of his 2004 book Sex, Drugs, and Cocoa Puffs, a collection of essays that covered topics like The Sims, Pamela Anderson, The Real World, the Celtics/Lakers rivalry and much more.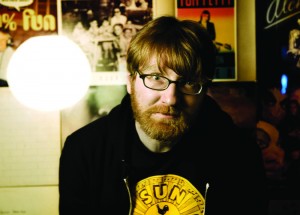 Similarly, his new book features Klosterman's unique opinion on many aspects of media. In the first chapter, Klosterman, who grew up a journalist, expresses his confusion about the fact that in the past five years, he has given more interviews than he has conducted.
Dinosaur goes on to discuss the likes of Kurt Kobain, Garth Brooks, ABBA, Ralph Nader and Weezer lead singer Rivers Cuomo. Klosterman claims that the NFL is Marxist; he criticizes laugh tracks in sitcoms; he discusses the advertising strategies of PepsiCo; and he provides a lot of laughs along the way.
Klosterman's writing has matured a bit since Sex, Drugs, and Cocoa Puffs, but he has done so without sacrificing the humor that brought him his fan base.
The only flaw in Klosterman's writing is that he tends to wind up writing more about himself than the topic he is discussing. Although his self-reflection normally works for him, it can sometimes seem repetitive.
Without reading it, you may pass Dinosaur off as scattered and unorganized, but Klosterman sculpts his thoughts in a way that will leave you thinking his essay about the "best responses" to controversial questions was more beautiful than anything that Shakespeare guy ever wrote, and certainly more humorous.
Dinosaur, or any Klosterman book for that matter, is perfect for anyone looking for a balance between humor and intelligence.  Yes, it will make you laugh; but, it will also help you to think outside of the box — to think like Chuck Klosterman.