Pushy parenting happens everywhere
So where is the line between protective parenting in school. Between sending a few concerned e-mails to a child's teacher and texting everyday for grades?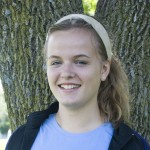 I admit—I've failed tests. I've turned in late assignments. I've made mistakes. But what I haven't done is have my parents rush to my teachers as soon as they receive the weekly grade update. They let me fix those mistakes myself, if possible, and only get involved as a last resort.
On the other hand, I have friends whose parents monitor their every academic move. They have daily chats with teachers over drops in grades, whether they be slight or major. There are also parents who strive to win the imaginary "Parent of the Millennium" award by pushing their children to greater heights. They force their children into advanced courses they have no interest in, all so they have that extra edge on everyone else.
At this point, it becomes less about the pursuit of knowledge and more about being No. 1.
Of course, academics is most definitely NOT the only place where over-parenting is prevalent.
I was recently at a dance competition where a "junior" pageant was being held for those 10 and younger. Their moves on the stage were better suited to people 20 years older, and yet no one saw a problem with this. As if that wasn't shocking enough, what happened afterward horrified me. The first runner-up went up to the winner (remember, these are 10-year-olds) and ripped the crown off her head, following up with remarks on how she shouldn't have won because she's fat and was better. Who is to blame for this? I'd blame it on the mom standing idly by, smirking proudly at her "darling" daughter's outburst. What is she possibly teaching this little girl? Clearly, it's not good sportsmanship and common courtesy. Is she telling her that the only point of dance is to win and be pretty, instead of just receiving pure enjoyment? Or is she just like all other stereotypical stage moms- hoping to live vicariously through their children?
Helicopter parenting, as it can be called, is characterized by parents hovering and constantly micromanaging their children's lives. Although rebellious teenagers everywhere may say this is the case with their parents, the new age of over-parenting is something far worse than a nosey mom or overly concerned dad. Children are literally being put on a leash by parents to protect them. (Have you seen the toddler leashes available at Target? Just strap 'em in, and you're ready to go. Also available in monkey, giraffe, and poodle shapes, all for under $15!)
Sadly, many of my friends say that they talk, as in actually have a true conversation, with their parents less than five minutes a week. Parents can't then make up that lost time by jumping in at the slightest problem. It may sound cliche, but some parents need to pop that Bubble Wrap they've placed around their kids and let them live a little.