Step it up, underclassmen
The boys' basketball team has been struggling recently because of a lack of fan support.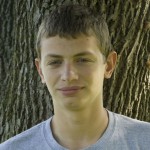 The boys' basketball team had been on a three-year home winning streak until SM West beat them on Feb. 2. The Cougar fans were very disappointing in this game. Although the score was close throughout the game, the Cougar Crazies cheered loudly only once when senior Steve Carver heaved the ball from the opposite free throw line just after time expired in the third quarter. And that was on a play that didn't even count.
The upperclassmen were involved in the game, but this may have more to do to with the fact that they sit in the front. The underclassmen simply. did not have any interest in the game. I wish that they would have made some noise and acted like they were at a home basketball game rather than in a movie theater or a friend's house. Those who want to sit and gossip should sit in the section next to the students and gossip. Don't take up the space in the limited NW standing section.
I sat across from the fan section at the SM West game and was not pleased by the lack of support from students in the top 10 rows. Just a little bit of involvement is all I'm asking from the underclassmen.
I'm pretty sure half of the them couldn't have said how the game actually went because all they cared about was chit-chatting and not cheering on their basketball team.
Even though the Cougars lost another game to SM East on Feb. 13, the crowd was very loud at times. But the students have to be a part of the entire game to propel the Cougars to victory.