And the most useless awards show goes to…
Today's awards shows are the epitome of talentless artist getting rewarded for sub-par entertainment.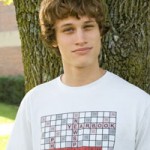 It never ceases to amaze me how dumb the corporate side of the music business is. Just when I think the business is turning around (which is hardly ever), it just fires right back through our radios with a burst of craptastic notes arranged in the same repetitive fashion. To be honest, my ears hurt.
That being said, I hesitated before I turned on the 52nd annual Grammys. Underneath it all, it is just an irrelevant, out-of-touch showcase for the pathetic sounds that modern "artists" dish out.
I suffered through the god-awful performances, tasteless speeches and the fictitious smiles of the losers as they watched the undeserving winners get their awards. Actually, let me put a disclaimer on that last sentence; I only watched about 10 minutes of the show. It was too much for me to handle. I can say, however, that I did find the time two days later to check the Internet for a recap of the awards. The results, dare I say it, were entirely predictable.
What's the point of pop culture award shows? They're just a pointless display of how far apart music and talent have drifted . Whoever decided the winners clearly haven't dared to change their radios from the Top 40 stations. All they ever recognize is who is getting the most plays on the radio. Anyone could predict the winners. Everybody knew Kings of Leon would be getting record of the year as soon as they were nominated. Everybody knew "Single Ladies" would get song of the year. Even back in September at the Video Music Awards, everybody (except Kanye) knew that Taylor Swift's "You Belong With Me" was going to win video of the year.
Let's not forget to mention that award shows like the Grammys are a perfect showcase for how closed our eyes are to the art of performace. I can guarantee that the majority of artists who had "live" performances were lip-syncing.
My generation has grown up with overproduced music and talentless artists. Money is what is making the music now. I think the fans, and even the entertainers themselves, have lost sight of what music is really about — talent and passion.
Today, we have perfected the science of selling ourselves short.
We deserve better. If everything else in our generation's world is progressing, shouldn't our entertainment as well? I guess I can put it in the words of American TV host Dick Cavett, "As long as people will accept crap, it will be financially profitable to dispense it."