The Wolfman
Setting out to find his brother, Lawrence Talbot (Benicio Del Toro), finds himself a devastating fate. Inspired by the classic horror film, Wolfman brings an ancient curse that turns the afflicted into werewolves when the moon is full and captures it in a story of missing and unrequited love.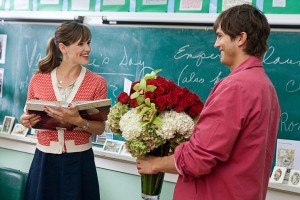 Valentine's Day
Star-studded and just in time for the holiday, Valentine's Day shows the tales of intertwined couples and singles in Los Angeles breaking-up and making-up based on the pressures and expectations of Valentine's Day.
Percy Jackson and the Olympians: The Lightning Thief
Zeus's lightning bolt has been stolen, and Percy, a teenager who discovers he's the descendent of the Greek god, is his main suspect. Percy and his friends set out on an adventure to discover the true lightning bolt thief, while getting caught between battling gods.