Just A Bill
House Bill 2238 vetoed for the third year in a row
House Bill 2238 was recently vetoed for the third year in a row by Governor Laura Kelly, preventing it from becoming law. The bill prohibits students from playing on sports teams that don't match their biological sex. The bill is directed toward transgender students and seeks to make sports fairer in the eyes of Congress.
"Let's be clear about what this bill is all about — politics," Kelly said in her veto message. "It won't increase any test scores. It won't help any kids read or write. It won't help any teachers prepare our kids for the real world. Here's what this bill would actually do: harm the mental health of our students."
After a veto, Legislators do have the power to override it, but they only have 30 days from when they received the official veto notice to attempt it.
Young Democrats and Young Republicans each wrote a statement. These statements were submitted April 3, one day prior to the passage of the bill regarding the use of public restrooms by transgender people.
---
Young republicans: Oppose Veto 
A statement from the executive board
As members of Young Republicans Club, we believe it is unfair for students to play on sports teams that don't fit their biological sex. It makes the sports and competition unequal. It also takes away scholarship opportunities, especially when there are biological males playing against biological females.

A sophomore on the Young Republicans club exec board, Mackenzie Farkes, wrestled against a biological male who was transitioning into a female.

"It makes me feel like all the work that has been done to separate my sport into its own gender group was for nothing,' Farkes said. 'The biological differences between us are so vast that even though we were close in weight I was still completely dominated by them."

Overall, we believe that Laura Kelly should not have vetoed the bill. When transgenders participate in sports that don't fit their biological sex, it creates inequality when competing.
---
Young Democrats: Support Veto
A statement from a representative
This bill is a disservice not only to transwomen, but also to the public in general. Regulations should be considered within private organizations such as the NCAA, rather than pushing to ban transgender athletes entirely. When you ban one group from a sport, what's stopping the government from banning another group of people? The number of transgender athletes in sports is not enough to merit an entire ban, and if nobody will bother to create a new division for trans athletes, then why are we cutting away their freedoms to compete in a sport?

This debate has to do with womens' sports, especially with recent controversies in NCAA swimming. Frankly speaking, it's ironic how suddenly government officials care so much about womens' sports when it relates to their political propaganda but, just before this debate, womens' sports were labeled as boring, pointless and noncompetitive.

I have been swimming competitively for 10 years. It is clear to me that taking away the rights of one group on the basis of biology or personal belief is an encroachment on personal and religious opinions. I can only imagine the consequences of this bill to be terrifying for young trans men and transwomen, who are often bullied, harassed and sometimes even killed for being who they are.

This bill will only strengthen anti-trans sentiments. While this bill only handles sports, I implore the supporters of this bill to think : if you are giving the government the decision to decide who can and cannot participate in parts of society, what's stopping them from eventually taking freedoms away from you?

—Mehania Asir, senior
Leave a Comment
About the Writer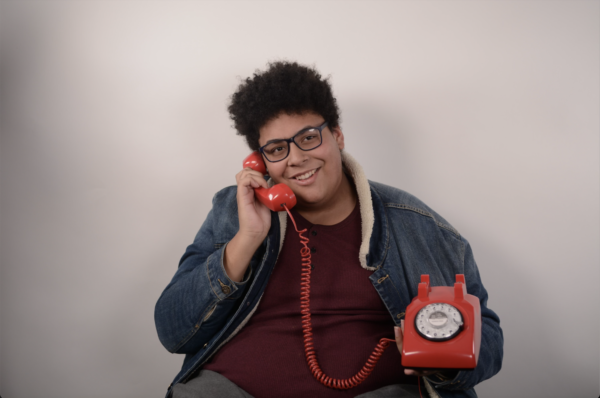 Izak Zeller, Editor-in-Chief
Hi there! My name is Izak Zeller and I'm the Editor-in-Chief of The Northwest Passage this year. I'm a senior who loves to spend time in and outside...