Earth First runs plastic bag drive
Annaliese Nguyen organizes Earth First's plastic bag drive to benefit the homeless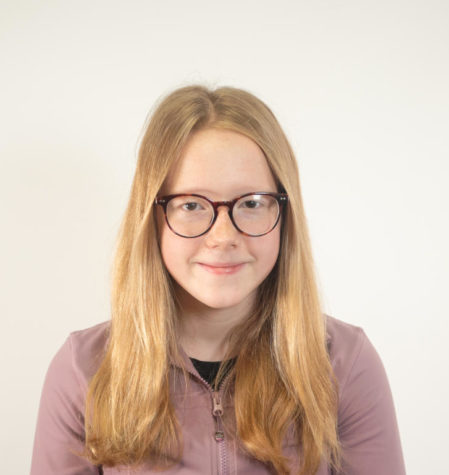 More stories from Sofia Ball
Earth First president Annaliese Nguyen organized a plastic bag drive the week of Feb. 27 to increase the productivity of the club, due to last organized event being the Stream Cleanup, taking place in Mill Creek Park last semester.
"It all started when I was for group volunteer opportunities ," Nguyen said. "At the YMCA, they had multiple stations setting things up to help the homeless community in Kansas City. That's when I Bed of Bags."
Bed of Bags is an organization that upcycles plastic bags, weaving them into beds for the homeless. In total, they collected 500 plastic bags, surpassing their limit by 200.
As a form of motivation, Nguyen created a raffle and collected prize items for students who entered it. The amount of times names were entered depended on how many bags the students donated. The prizes consisted of a reusable bag from natural grocers, a tupperware container, organic chocolate, reusable straws and a hydro flask.
"I was kind of surprised ," freshman Zadie Tenpenny said. "My parents hoard a lot of grocery bags, so I begged them to let me bring them to school. I also asked to get more bags because I wanted to make sure had places to sleep".
Earth First met after school March 6-7 to start the weaving process in Room 204. This consisted of cutting the bags into even strips and braiding them together. Since the process's completion, Nguyen plans to take the materials to the donation center located in Olathe where they will be made into mattresses.
Leave a Comment
About the Writer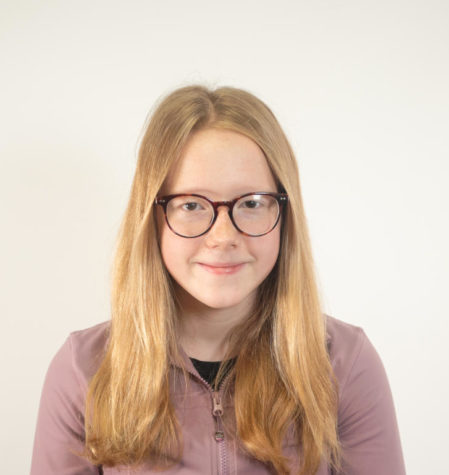 Sofia Ball, Writer
Hi! My name is Sofia Ball and I am a writer for the Northwest Passage. Writing started out as a hobby for me. Something I never imagined I would be good...