State Legislature overrides veto of transgender sports ban
House Bill 2238, the bill preventing transgender athletes from participating in sports that do not fit their biological sex, passed today in Kansas with a majority vote to override governor Laura Kelly's veto.
The bill was originally vetoed by Kelly for the third year in a row March 17, however, the Kansas House now has a Republican majority. This time, they had just enough votes to overrule the veto.
Now, transgender athletes must participate in sports that fit their biological sex. This means transgender women can only compete in men's sports, and transgender men can only compete in women's sports. This act affects transgender student athletes in not just high school sports, but collegiate, club and intramural. All teams must be labeled as either male, female or co-ed.
"To prevent transgender athletes from competing in sports is not only unfair and discriminatory but also keeps them doing something that everyone should have the chance to experience," senior Comfort Adegoke said. "I think it also takes away years of progress in sports and can put them into dangerous situations. It takes away their sense of identity, as well as something that can be a stress reliever.  I think women have already gone through so much and this only seems like a step backwards."
Sophomore Mackenzie Farkes has competed against a transitioning transgender woman in wrestling. She supports the bill being passed, and believes it will bring more separation to women's sports.
"I was stunned at how strong they were and how fast it all went down," Farkes said. "The match lasted seven seconds. It's important that you aren't competing against someone who is biologically different than you, especially when you are on a girls' team."
Another bill that just passed in Kansas Legislature, SB 180, cleared the Senate yesterday, sending it the governor's desk where it is expected to be vetoed. The bill would define a person's gender as "either male or female, at birth." The bill bans transgender students from using bathrooms and locker rooms in schools, prisons, jails, rape crisis centers, domestic violence shelters and other spaces "where biology, safety or privacy" prompt separate facilities for men and women.
Leave a Comment
About the Writer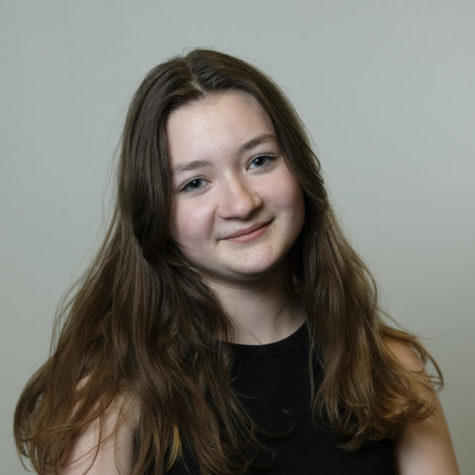 Veronica Meiss, Online Editor-In-Chief
Hello! My name is Veronica Meiss and I am the Web Editor-In-Chief of the Northwest Passage. My whole life is practically in room 151. On the rare occasion...