The decade in retrospect: 2009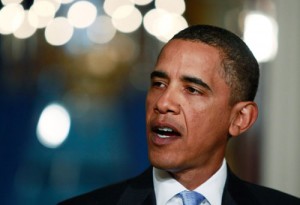 Jan. 8: Israel launches a ground invasion of the Gaza Strip.
Jan. 15: U.S. Airways Flight 1549 lands safely on the Hudson River after losing engine power due to a collision with a flock of geese.
Jan. 20: Barack Obama is inaugurated as the 44th and first African American president of the United States. It is estimated that 1.8 million people attended.
Feb. 7: The deadliest bushfires in Australian history kill 173, injure 500 more and leave 7,500 homeless. The fires come after Melbourne records the highest-ever temperature (115 degrees Fahrenheit) of any capital city in Australia.
Feb: The "Cougar Coaster" takes off in February 2009 when Coach Ben Meseke introduces the cheer to the school during the WPA assembly.
April 28: A Texas competition for the Business Professionals of America was cancelled due to the H1N1 outbreak. Texas officials cancelled all high school extracurricular events for a two-week period.
June 11: The outbreak of the H1N1 influenza strain, commonly referred to as "swine flu," is deemed a global pandemic, becoming the first condition since the Hong Kong flu (1967-1968) to receive this designation.
June 25: The death of American entertainer Michael Jackson triggers an outpouring of worldwide grief. Internet traffic related to the news causes Google to crash.
June 28: The Supreme Court of Honduras orders the arrest and exile of President Manuel Zelaya, claiming he was violating the nation's constitution by proposing a referendum to stay in power.
Aug. 25: Sen. Edward M. Kennedy dies at age 77.
Oct. 9: President Obama wins the 2009 Nobel Peace Prize.