The decade in retrospect: 2005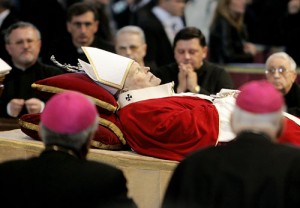 April 2: Pope John Paul II dies. German-born Joseph Alois Ratzinger is elected to succeed him and becomes Pope Benedict XVI.
June 24: Lance Armstrong wins seventh Tour de France.
July 7: Suicide bombers attack London's public transit system, killing 56 people.
Sept. 29: Hurricane Katrina strikes coastal areas from Louisiana to Alabama killing at least 1,836 killed, and causing severe damage along the U.S. Gulf Coast.
Nov. 8: Guitar Hero is released for PlayStation 2.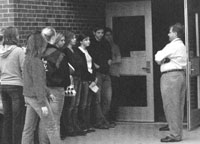 Nov: In November 2004, then government teacher Al Spungen was pulled over by a police officer for a traffic violation while driving during his plan period. The officer smelled marijuana, and upon searching the car, found paraphernalia and presence of the drug. A debate over Spungen's status as a teacher rocked the school in the coming weeks. A group of 20 students banded together to support him and argued that the teacher should be allowed to return to his position. FOX 4 news cameras appeared multiple times to interview students on air. However, the Board of Education eventually decided to fire Spungen. "I'm just sorry that this happened, and I'm really going to miss the kids," Spungen said in a 2004 interview. "They're why I live."