The decade in retrospect: 2002
Jan. 1: The euro replaces the currencies of 12 of the European Union's 15 members.
Jan. 29: A massive ice storm hit Kansas City, creating a layer of 2 inches of pure ice. It put over 420,000 businesses and homes out of power (some for as long as 12 days), blocked over 20,000 streets, and created about 1.6 million metric tons of tree debris. Total estimated damage for the 78 counties hit in KS and MO was $119.5 million, and cleanup took over a month.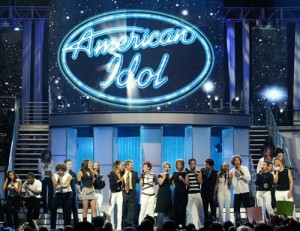 Feb. 28: Senior Blake Trullinger won state in wrestling after becoming the top seed. All other Cougar wrestlers placed in the top eight.
March: NW girls' basketball finished third at state, placing the highest at state of any team so far. The Lady Cougars also won the Sunflower League Title, and and became sub-state champions.
June 11: American Idol debuts. Click here to watch the season 1 finale.
Aug: Legislature signed the proposal to cut $6.4 million from the Shawnee Mission School District, eliminating 8 teachers at Northwest, the highest amount for any school in the district. The budget ultimately affected elementary schools by disbanding all elementary counselors, the foreign language program, and cutting back nurse aid.
Oct. 12: Bali bombings – Islamist terrorists bomb nightclubs in Bali, killing 202 people.