Tamara Harris-Webster
The full interview with 2021 homecoming court queen candidate Tamara Harris-Webster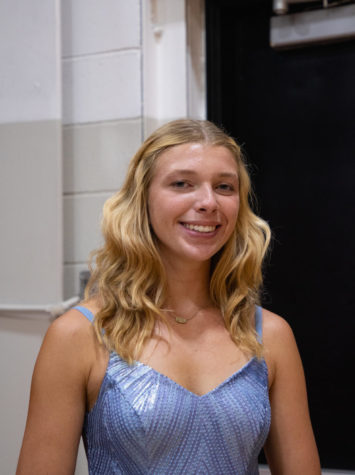 Who were you nominated by?
Boys football
What are you involved in at Northwest?
I'm a manager for boys football, I do StuCo, cross country, basketball and track.
If you could only eat one food for the rest of your life, what would it be?
Macaroni and cheese
What's the best movie ever made?
I'll go with a classic, Napoleon Dynamite.
What's your favorite song?
Mambo No.5, I like to play with my friends.
What is your most frequently used emoji?
The laughing crying face
What's your biggest fear?
A funny one is bandaids, I just hate bandaids. They really gross me out.
Who is your hero?
My brothers, one of them is in the army and then my other brother is in college. I look up to them and it's nice to have someone I can always talk to.
Who has been your most influential teacher? 
Mrs. Dent is definitely one of them and Coach Stewart. He's my basketball coach, I go to him for everything, especially college stuff.
If you could say one thing to the rest of the senior class, what would it be?
This year is gonna fly by fast and I hope that we get to have everything and that COVID doesn't stop us from having a fun-filled senior year.
If you could say one thing to underclassmen, what would it be?
High school does go by fast, so just get involved in as many things , I wish I'd signed up for more things my freshman year. Enjoy it while it lasts.
What will you always remember about NW?
So many funny things just happen in the hallways and classrooms. Not even people you're best of friends with, just the community. Being in the building with random people and seeing the devious licks and funny stuff like that.