Ryan Borberg
The full interview with 2021 homecoming court king candidate Ryan Borberg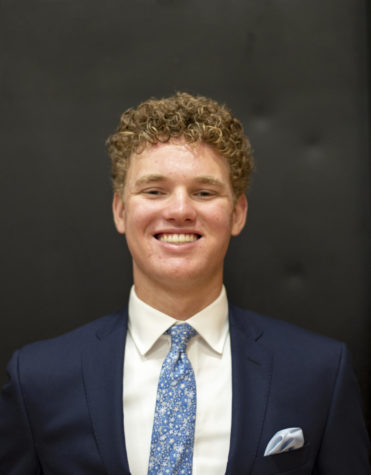 Who were you nominated by?
Prom committee and link crew
What are you involved in at Northwest?
Varsity baseball, link crew, FCA Leader, Shawnee Mission Northwest Cotillion and Young Republicans Club.
If you could only eat one food for the rest of your life, what would it be?
Chicken pot pie, it's my go to.
What's the best movie ever made?
I'd have to say it's The Usual Suspects, I love that movie.
What is your most frequently used emoji?
Just the smiley face, the ultra smiley face, not the smirking one.
What's your biggest fear?
Losing the people I love, it's a hard topic. 
Who is your hero?
My parents, they care about me. Endlessly.
Who has been your most influential teacher? 
Mrs. Brewer, freshman year I didn't get the best grades. I don't think so. At least to the standard of my parents and my personal standards. She showed that you have to work hard in order to succeed and in that class I don't think I worked as hard as I should've and it showed. But I still think that, when I'm struggling.
If you could say one thing to the rest of the senior class, what would it be?
Well at this time I would say to calm down a little bit, we're only a couple months in. We need to stick together. We need to be good role models for the rest of the school, since the freshmen and sophomores don't have the 'high school experience' yet.
If you could say one thing to underclassmen, what would it be?
Stick together, live in the moment. I can't believe I'm already a senior, this is crazy. I still feel like a sophomore. Just enjoy your time.
What will you always remember about NW?
The dances, I think the dances were a highlight just because you could just throw everything out, go and have fun and forget about everything school related.