Damare Smith
The full interview with 2021 homecoming court king candidate Damare Smith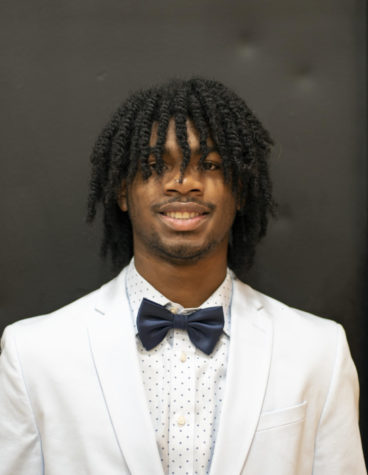 Who were you nominated by?
Black Student Union
What are you involved in at Northwest?
Basketball
If you could only eat one food for the rest of your life, what would it be?
Chicken, because there's so many ways you can cook chicken. You got chicken strips, fried chicken, chicken sandwiches, hot wings barbecue wings. You can do multiple things.
What's the best movie ever made?
I like a lot of movies, so I'll go with the Fast and Furious franchise.
What's your favorite song?
I can't choose, but my favorite artist is Rod Wave.
What is your most frequently used emoji?
The crying emoji, the crying emoji go hard.
What's your biggest fear?
Spiders, spiders are scary. I'd rather pick up a snake than a spider.
Who is your hero?
My parents, they influence me through everything. They keep on pushing me to do the things that I wouldn't really do on my own, like all the grind and everything I'm doing with basketball. They've taken me places all around the world.
Who has been your most influential teacher? 
Coach Larry, I've been with him since second grade. He's always been there for me and I still do like the Fourth of July with him. He's basically the one that taught me a majority of the basketball stuff that I know, other than my dad.
If you could say one thing to the rest of the senior class, what would it be?
Let's rock out our last year.
If you could say one thing to underclassmen, what would it be?
Stop getting in trouble.
What will you always remember about NW?
The people. It's fun to be here, like the hallways. You can always do something and talk to your peers and stuff.