Jordan Sogaard
The full interview with 2021 homecoming court queen candidate Jordan Sogaard
Veronica Meiss (she/her), Managing Editor
October 4, 2021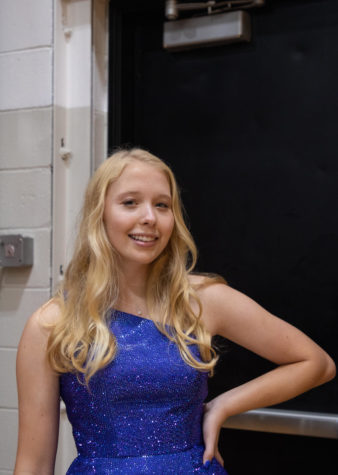 Who were you nominated by?
Business Professionals of America (BPA) and Distributive Education Clubs of America (DECA).
What are you involved in at Northwest?
I do girl's golf, NHS, Link Crew, BPA and DECA.
What is your favorite food?
Sonic tater tots
What is the best movie ever made?
Star Wars: A New Hope
What's your favorite song?
Bohemian Rhapsody
What is your most used emoji?
😌 or 😞
What's your biggest fear?
Heights
Who is your hero?
My grandfather probably.
Who has been your most influential teacher?
Mr. Wolfe
If you could say anything to the rest of the senior class, what would it be?
Make memories now, while you can.
If you could say anything to underclassmen, what would it be?
Get involved and go to events. I really regret not doing that.
What will you remember about NW?
The pep assemblies.