Janmeet Singh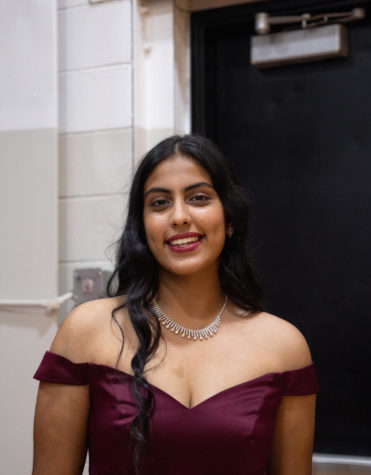 Who were you nominated by?
Sources of Strength 
What are you involved in at Northwest?
I'm involved in NHS, Earth First, Sources of Strength (Vice President), Young Democrats (Vice President), SAD (Vice President), and Link Crew. I am also working with what might be called "Honors for Now," but it's an IB and AP program committee where we would work to recruit students to take more IB classes starting at a freshman level.   
If you could only eat one food for the rest of your life, what would it be?
Burritos; breakfast, lunch, and dinner. 
What's your favorite song?
At the moment I would say, 8TEEN by Khalid. That one always makes me smile. 
What is your most frequently used emoji? 😁  or the confused face.
What's your biggest fear?
Okay, well, I feel like the answer to this doesn't really match with all my other ones, but I would probably say losing someone I love. Other than that I don't think I really have any fears.
Who is your hero?
My hero is my Dad. As an immigrant he worked incredibly hard and gave me everything even when he had nothing. I aspire to have his strength and work ethic. 
Who has been your most influential teacher? 
Debra Brewer. That's my final answer. Mrs. Brewer has been the most influential, just because she's taught me so much more than I walked into her freshman biology class thinking I'd learn. I think I've gotten so many life skills and just learned how to be a better person every single day. 
If you could say one thing to underclassmen, what would it be?
Get involved and just be a kind human being, because everyone is going through a lot of different things that we might not know about. Just try to make the best of your four years, as cliché as that sounds. 
What will you always remember about NW?
I think I've come to realize that one of the biggest things I love about Northwest are the people and the teachers. The connections that I've made, I feel like a lot of them I will be grateful for, for the rest of my life.