Hank Kniggendorf
The full interview with 2021 homecoming court king candidate Hank Kniggendorf
Veronica Meiss (she/her)
October 4, 2021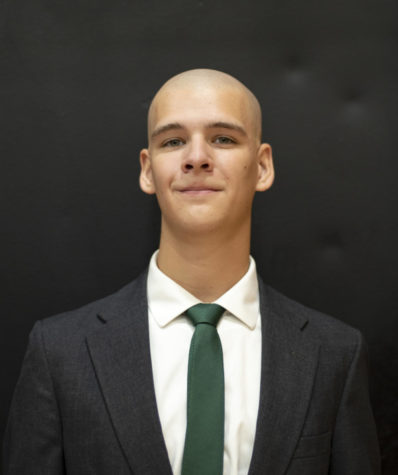 Hank Kniggendorf
Croc Club, Spirit Club and KUGR
What are you involved in at Northwest? 
I am a tuba Section Leader in the marching band, I'm on the Spirit Club Exec board as a recruiter and I'm the president of the German Club.
What's your favorite food? 
Biscuits.
What's the best movie ever made? 
The original "Journey to the Center of the Earth."
What's your favorite song? 
MacArthur by Richard Harris
What's your biggest fear? 
Ants.
Who is your hero? 
Penny Snead
What is your most frequently used emoji? ⁉️
Who has been your most influential teacher? 
Frau Masenthin, the German teacher 
What is your message to the rest of the senior class? 
You gotta ball up if you know what I mean.
What is your message to underclassmen? 
You gotta try to ball up.
What will you always remember about NW? 
When I found the first seven seasons of Supernatural in my locker