Black Man Shot by Police at a Traffic Stop
Daunte Wright was shot by a police officer
A Minnesota police officer shot and killed Daunte Wright April 11 at a traffic stop. The officer shouted "taser!" but fired a handgun instead. 
The police said that they had tried to take Wright into custody after learning that he had outstanding warrants. Instead of doing so, the police officer shot Wright while he was in his vehicle. Wright was able to drive for several blocks before crashing into another vehicle and dying. 
The name of the officer who shot Wright has not been released by the police department, but their bodycam video has been released. 
In the video, it shows Wright leaving his vehicle and going back in. The officer shouts "taser!", however, they fire a handgun instead. The officer responsible is on administrative leave. More details are unknown at this time. 
Brooklyn Center Police Chief, Tim Gannon vows that he will give full transparency as this case continues. 
"We can look at the video and ascertain whether or not she'll be returning," Gannon said.
Protests because of this event have sparked all over the city, causing events like baseball games to be postponed. Gannon was at the front lines of the riot, and he saw one officer get hit on the head with a brick and was later transported to the hospital. In an interview about the protests Sunday night, Gannon appeared to be getting emotional and began arguing with people in the room. 
"I'm the leader of this department," Gannon said during the interview. "They expect me to lead. Create a safe city. That's what I'm trying to do. Yeah, I'm emotional. I'm just trying to be honest."
More information to come here on smnw.com 
About the Writer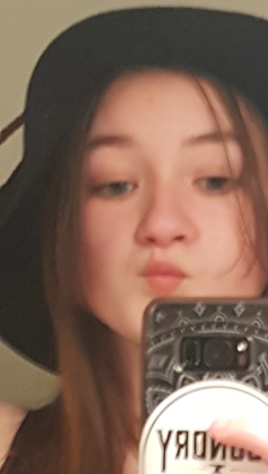 Veronica Meiss, Writer
My name is Veronica Meiss and I'm a sophomore staff writer for the NW Passage. I really enjoy being in the newspaper because it's what I plan to do after...