SMSD Remote Learning Update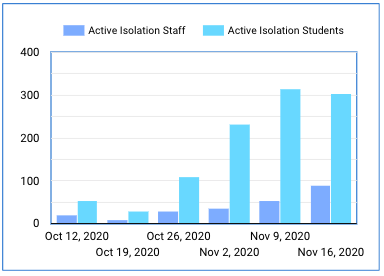 As of Nov. 16 2020 the Shawnee Mission School District has announced that secondary students shall not return to in-person learning after thanksgiving break. Dr. Mike Fulton states that as the number of COVID-19 cases in our community continues to grow, we must transition out of in-person learning. Currently, the SMSD is finding it difficult to find educators to teach in person. Isolation and quarantine due to COVID-19 have caused a large problem in staffing our schools. 
Beginning Nov. 30, 2020, all secondary students (middle and high school) will return to remote learning and will continue in remote learning through the end of the first semester Jan. 22 2021.
It is critical that we follow social distancing, mask-wearing and other COVID-19 precautions as to not affect others as schools go remote for the semester. See the COVID-19 Data Dashboard on SMSD.org for more information.