Student reactions to Fall Sports
The decision to continue on with fall sports came with mixed views from students
The Shawnee Mission School District reversed their decision Sep. 9th and allowed Fall sports to continue. While some student-athletes were determined to play, many others saw the decision as potentially harmful due to the ongoing pandemic and the risks that come with restarting sports.
Luis Hernandez – Junior
"I'm torn. I understand that people want to do sports due to it being their passion. But there's a pandemic going on, and I feel as if this puts others at risk. My friend plays for the SM South football team, one of his teammates started showing symptoms for . He ended up testing positive but thankfully stopped going before he could infect anyone else. It goes to show that this puts people at risk because some people don't even show symptoms."
Carolina Navarro – Junior
"I was for it. All of the club and non-school sponsored sports had already started, so I don't see a difference in school sports starting back up."
Immacule Muragizi – Junior
"I understand why we want sports back open. I myself do cheer, and I missed it a lot. But if things aren't good enough for us to go to school physically and learn in-person, then I don't think we're ready for sports, which actually involve contact. I that sports do mean a lot to students, but until everything is completely safe, sports shouldn't be the top priority."
Anaid Ornelas – Senior
"I think it's a good idea. Since we're doing online school, some of us don't do anything out of school, so being home all day is kinda sad. Reopening fall sports was good so that people are able to be active and get out of the house."
L'leana Jones – Senior
"Since it's my senior year, I was really bummed when sports got canceled. I'm glad that sports have started back up, and I get to enjoy my last year being on the dance team. As long as everyone follows the COVID-19 guidelines, everyone will safe."
About the Writer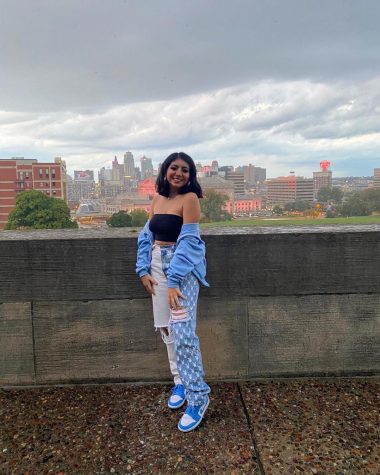 Yeretzy Blanco, Writer
Hi, I'm Yeretzy Blanco. I am a writer for the NW Passage, I've been on staff my sophomore and currently my junior year. I was born in Mexico and moved...