Following a dream
Teenagers should continue to follow their personal endeavors instead of relying on a predetermined future.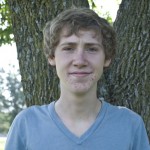 I want to be a rock-star, and I have no shame in saying that. It's a dream I've harbored ever since I can remember. If I could perform for thousands every night, record in the studio and travel to city after city to do it all again, I would be the most content teenager on this planet. It's a dream that inspires me to challenge myself every day. And now that the band I joined in 8th grade, Auburn Skies, has finally given me a small taste of what that life offers, I have to admit, I've become addicted.
Very few have attempted my pursuit, and they either make it or "break it." That's just how it plays out; but these factors don't discourage me. Too many times I've been told to find a realistic goal, but the fact is, being realistic only goes as far as your mind can stretch.
Like most people, I fear myself working in a cubicle at the age of 40 with two children, depression and a severe debt problem, my own personal definition of the American Dream, but with the right kind of mind set, that doesn't have to happen.
Perceived success and personal endeavors are the best remedies to avoid such a fate. It's the things you wholeheartedly work for that make you smile in the end. It could be as simple as a good grade, an acceptance letter or a promotion, but the way people apply themselves to achieve such things depends on themselves. Again, it's about work and dedication. And what I'm working at wasn't a decision made over night.
The band I sing for makes up a great deal of the passion I convey every day. I find myself daydreaming about being a rock star in school, wishing I could make it my career then and now instead of spending countless minutes in class, learning facts that may or may not apply to my life. It's the only thing that keeps me driven and dedicated to the goals I've chosen to pursue, and I wish everyone else could find something like that — something that wins over the heart and soul of their being. Numerous times in the day I think up ideas to further myself in my band, pushing the limits, but the thing that's convinced me the most is my constant want for that career.
Do this for me now. Picture your dream job — it could be anything; An astronaut, a CEO of a large corporation, or the President of the U.S. — and hold it tight. If you can see yourself in that position, continuously ecstatic with no regrets and exhilarated to work at your profession every day, then I have faith you will achieve it. How accurate this theory is, I don't know, but if you want something so bad it hurts, then I have no doubt you'll be headed in the right direction.
The American dream I described isn't one many want to find themselves experiencing, but I feel the condemning society in which we live in tries to dictate our lives. Parents make socially accepted decisions they've conceived as valid from their so-called reality for us because they feel it's the only way to live safe. But the reality is, they're setting up their children up for a predetermined life instead of letting them pursue their dreams.
Success comes from happiness, and happiness comes from passion put into something you love.
So I hope the youth will reconsider their dreams and keep creative, because what's a life worth living if your heart isn't in everything little thing you do?