Cianna Blakeman
For the past four years, sophomore Cianna Blakeman and her family have hosted foreign exhange students. The students have the opportunity to immerse themselves in American culture while studying—meanwhile, the Blakeman family gets to experience a new culture.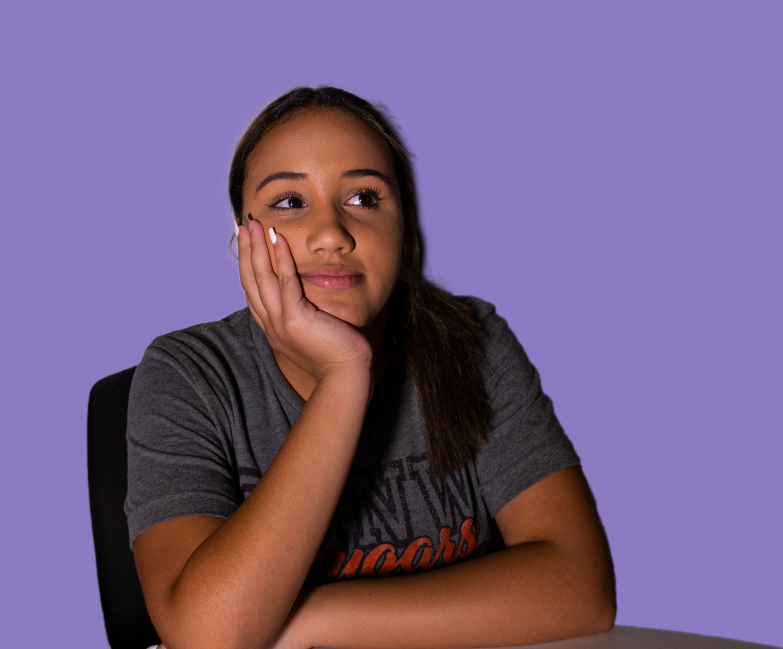 How long has your family been hosting foreign exchange students?
"For about four years. We've had five students stay with us."
Why did your family begin volunteering as hosts? 
"We all decided we wanted to give these students an opportunity to learn and experience the United States. In return, we would obviously be getting paid for housing and other expenses, but we wanted to do it to be able to have new experiences with other cultures."
What program are you associated with?
"We partner with the Rotary Youth Exchange program."
Will you be an exchange student?
"I've been interested in it and I've looked into it because I really do like traveling. high school, just because I'm a bit more dependent on my parents at the moment, but I'm thinking about doing it during college when I'm more independent.
What do you and your family enjoy most about hosting?
"Just going through the whole process of getting to know them. It's really cool learning about where they're from and learning about the differences in cultures. I feel like it's the little tiny things that are funny, like some people have different customs and daily routines. Our current student is Korean, and skincare is like a really big deal there apparently, so she has like a really long skincare routine. A lot of the time I just like walk into her room and she's doing some type of face mask or peel."
Is there anything in particular you enjoy doing with the students you host?
"We have a tradition.  Every time we have a student, after they get settled in, they either cook us a meal from their home country, or we go out to eat to taste their food. I like it a lot because I get to taste things I wouldn't normally get. Like we recently tried a dish called kimchi, which was like cabbage with a bunch of seasoning. I didn't like it when I tasted it alone, but after eating it with meat I feel like it paired really well. I've actually been craving it recently too."
Where have your past students been from?
"We've had two from Europe, one from China, one from Guatemala and the girl we're currently hosting is from South Korea."
Do you stay in contact with them?
"A lot of the time I do.  Since they're high schoolers, it's very easy to form a friendship.  I follow them on Instagram or add them on SnapChat. I do actually keep in touch with the girl from Guatemala. We got really close when she stayed with us. She was definitely like an older sister to me and always gave me advice. She always told me to be respectful to my parents, 'cause you never know how much longer you'll have them. She also helped me with my homework and stuff."
What have you done with your current foreign exchange student?
"We recently went on a family trip to Oklahoma.  She got to meet part of my dad's side of the family. It was really fun bonding with her there, I feel like before that we hadn't really gotten along, just because we didn't get to know each other much, which was awkward. So when we stayed in the hotel room together, we talked and learned more about each other."
What is your favorite memory of any of your exchange students?
"With the girl from Guatemala, we actually went to Chicago. I hadn't been before so I really enjoyed being able to go with her. While living with her it was almost as if my best friend and I lived together because we got along so well."
About the Contributor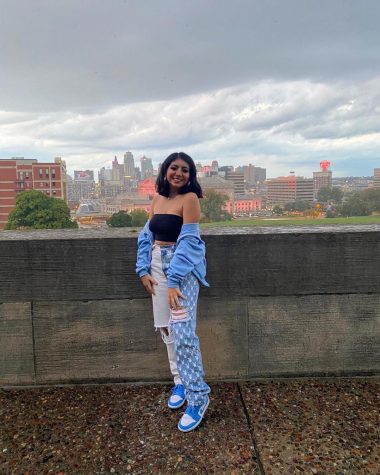 Yeretzy Blanco, Writer
Hi, I'm Yeretzy Blanco. I am a writer for the NW Passage, I've been on staff my sophomore and currently my junior year. I was born in Mexico and moved...