2019 Oscar Predictions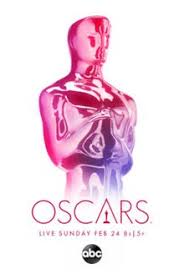 Picture: Roma
I originally thought that A Star is Born would win this category, but because director Bradley Cooper wasn't nominated I feel like this will be an easy win for Roma. That being said a foreign language film has never won best picture and Roma could be the first.
Director: Alfonso Cuaron, Roma
This should be an easy win for Alfonso Cuaron. As one of the best filmmakers working today, Cuaron shows once again why he is go great. He perfectly blends the film elements while making strong statements about social class.
Actor: Rami Malek, Bohemian Rhapsody
Before the nominations came out, I didn't think the academy would like Bohemian Rhapsody that much. The film only got a 61 percent on Rotten Tomatoes and a score of 49 on Metacritic. Since the nominations came out, the film got five nominations including best picture. Because of this, I now know how much academy actually enjoyed this movie, and enjoyed Malek's performance even more.
Actress: Glenn Close, The Wife
This is the seventh academy award nomination for Close. The academy will give out an award to people who have done a lot of great work in the past and want to give them the award for all of that work, not just the one piece of work. This is what will happen this year with the best actress category.
Sup. Actor: Mahershala Ali, Green Book
Ali proves once again that he is one the best actors working today. With his breakout performance in Moonlight to his brilliant portrayal of Dr. Don Shirley in Green Book, Ali knows when to be subdued and when to steal the screen.
Sup. Actress: Regina King, If Beale Street Could Talk
Even though King wasn't in If Beale Street Could Talk that much, when she was on screen she stole the show. There also isn't that much competition in this category for King, so she should win this award easily.
Adapted Screenplay: BlacKkKlansman
Original Screenplay: The Favourite
Animated Feature: Spider-Man: Into the Spider-verse
Foreign: Roma
Documentary: Free Solo
Documentary Short: Black Sheep
Live Action Short: Marguerite
Animated Short: Bao
Score: If Beale Street Could Talk
Song: Shallow
Sound Editing: First Man
Sound Mixing: First Man
Production Design: Black Panther
Cinematography: Roma
Makeup and Hair: Vice
Costume Design: The Favourite
Editing: The Favourite
Visual Effects: Avengers: Infinity War