Cougar Kickoff Aug. 29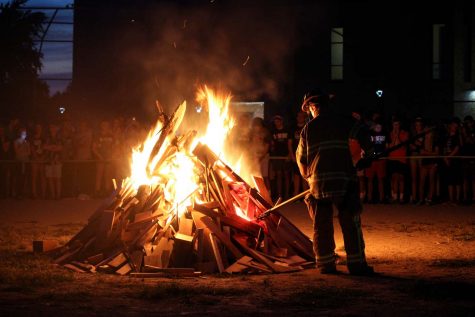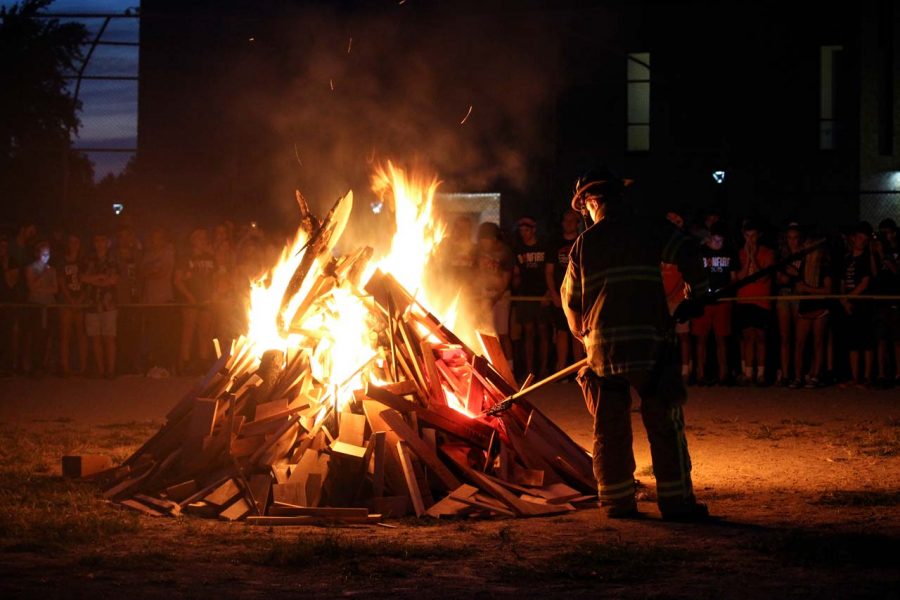 The only thing burning at the kickoff to fall sports this year will be hot dogs and hamburgers. With the construction of the new turf practice field on the original site of the annual bonfire, Spirit Club representatives haven't been able to find an alternate space.
Bonfire has been an annual event to kick off fall sports at Northwest for 48 years and drew 50-60 percent of the student body, as long as the weather cooperated. It ended with a substantial bonfire on the south side of the building.
This year, however the actual bonfire has been cancelled permanently and the event will become the "Cougar Kickoff." Assemblies are primarily coordinated  by Spirit Club. The club's officers scoured the school's property looking for an alternative spot to host the event that gathers so much spirit and support throughout the school community.
"There was talk about having the bonfire in the student parking lot, but major safety hazards were brought up." Giacalone said. "The asphalt could melt or leave holes in the parking lot. I would like to see one tradition end and a new one start. It's a great opportunity for the school."
Cougar Kickoff this year will include an assembly held two days before the first football game of the year. The assembly will be on Wednesday, August 30. and is led by a cookout at 6:15pm. Hotdogs, hamburgers, chips and soda will be served to those who are wearing the correct color of spirit wear. Freshmen should wear grey, sophomores should wear white, juniors should wear orange and seniors should wear black. In order to get a meal at the cookout students must wear the correct spirit color for their grade.